Decorative lighting can change completely the atmosphere of you home. See the suggestions Jetclass has for you about Decorative Lighting, the best for 2021! We will help you transform your space into a cosy, comfortable, modern and luxurious home.
Golden Details
The first decorative lighting tip is the use of golden details. It is never out fashioned and it is ideal for your living room or for your bedroom, bringing a warmer, more refined and sophisticated, feeling.
This detail will make all the difference and will conquer your guests in a blink of an eye – see, for example, the elegant Nightshade Floor Lamp. This piece is unique, once that in reality it has a side table incorporated, giving you the possibility to have two pieces in one.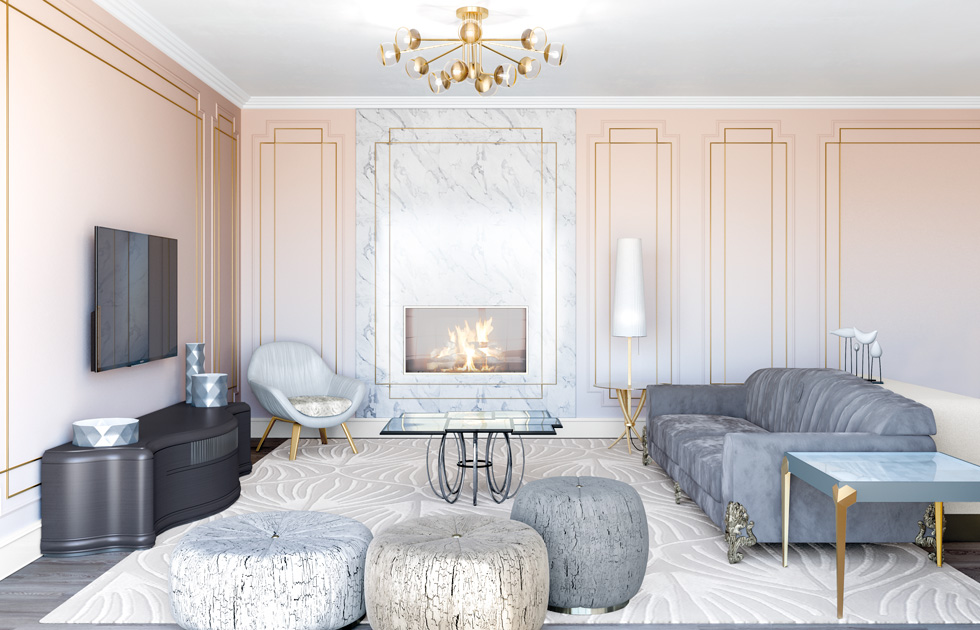 Nightshade Floor Lamp | Royal Sofa | Triny Side Table | Scott Poufs | Elle Coffee Table | Capri II TV Stand | Draper Armchair | Bubbles Suspended Lamp
Differentiating Desing
In our catalogue you can find lamps that show luxury and its purpose is not only illuminating but also to decorate with elegance. The differentiating design of this pieces catches your attention in a sublime e surprising way. Create an outstanding space with the eclectic design of Savoy Pendant Lamp.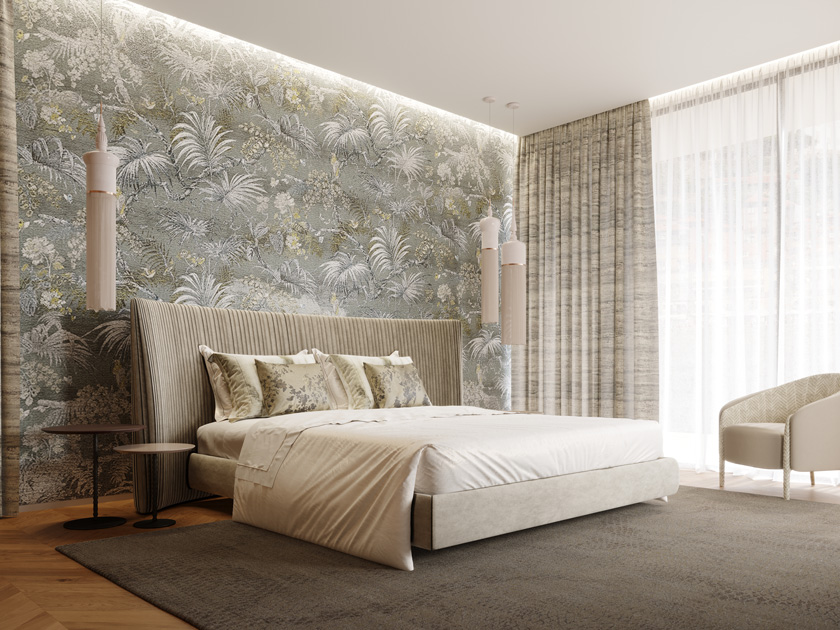 Savoy Pendant Lamps | Penelope Bed | Collins Armchair | Bleau Side Table
Led Decorative Lighting
Led lighting is more efficient and ecologic. It is a type of lighting that goes beyond reducing the electricity cost, it can also bring a positive energy to the space through its completely versatile decorative lighting bulbs.
Led lighting is a white and soft light which matches perfectly with the requirements of decorative lighting for your home office. You can use this type of lighting in a table lamp to read at night, for example, being Bernini Table Lamp an excellent suggestion. An astonishing lamp with a marble structure that excels for it sublime and, at the same time, imposing design.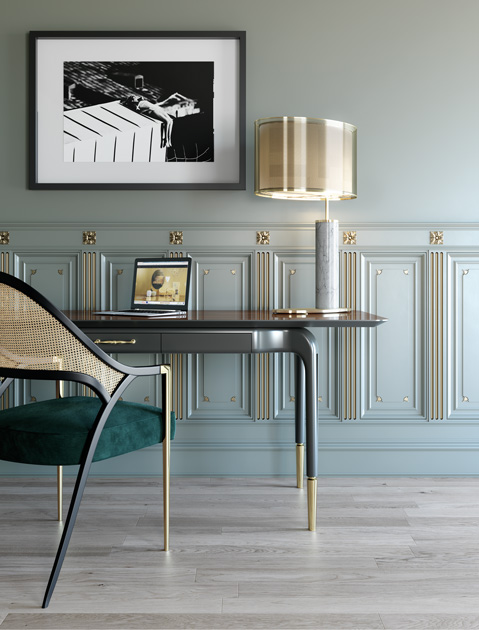 Bernini Table Lamp | Parker Desk | Pierre Chair
Pendant Lamps
A pendant lamp is a piece characterized by its magnitude and enchantment. In the central area of your dining room, in the hall or in your bedroom, the pendant lamp creates a dynamic atmosphere that stands out and which you can complement with more discreet wall lamps or table lamps in the corners of the room. Bubbles Pendant Lamp is an original piece which promises this dynamism and versatility with the representation of elegant contemporary lines.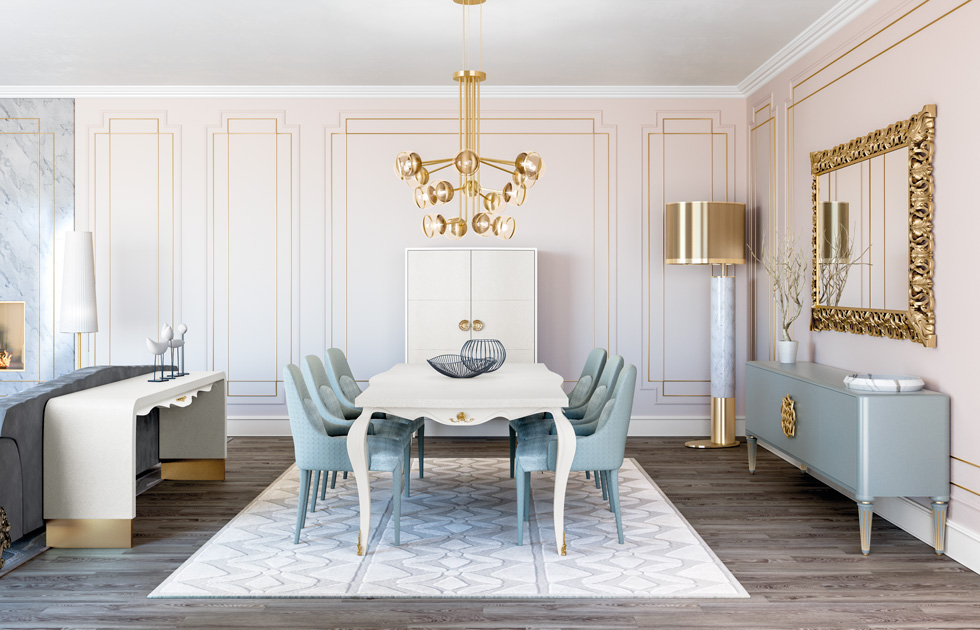 Bubbles Pendant Lamp | Bernini Floor Lamp | Durham Sideboard | Louvre Mirror | Divine Dining Table  | Dixie Chair | Divine Bar Cabinet | Divine Console Table
At Jetclass you will find a wide range of lamps that allow you to create the perfect balance in the decorative lighting of your home.
To receive professional decoration and furniture advice do get in touch with us. We will accompany the entire process and offer you the best decorative lighting tips!
Visit our website and get to know all the concepts and products we have for you.