One of the most awaited moments of the year, mostly by those who are interested in interior decoration, as arrived! Pantone Colour of the Year 2021 was revealed.
The year of 2020 was atypical and it will for sure remain in everyone's memory. Thus, Pantone did not want it to go unnoticed and made an exceptional announcement: this year there are two Pantone colors! Get to know what are the choices of the institute of color for this year and you can fit them into your home interior decoration.
Pantone presents: Pantone 17-5104 Ultimate Gray and Pantone 13-0647 Iluminante.
The mix of this shade of grey and of yellow are the choice for Pantone's Color of the Year for symbolizing the hope that everyone seeks for in 2021, in a way that it can put an end to the uncertainties that 2020 brought us, by facing with the proper clarity and energy this year that we are now living. The world wants and needs to look at 2021 with a lot more optimism and fierceness!
Now that the interior decoration lovers already know which are the choices of Pantone they only have to apply them! Do you want to know how? Then, we will give you a few ideas so you might add each of this colours to your decoration!
In interior decoration this combination of grey and yellow is quite versatile and it can fit in the most different ambiences of your home, as well as you can adapt it to transmit either sensations of discretion or of dynamism and energy.
We will focus on your living room, the space of share and get together of homes. Actually, you can take advantage of this phase of successive confinements to renew your decoration and then surprise your guests!
For those who like imposing pieces, but that also transmit contemporaneity, Bohème curved sofa is ideal. A magnificent piece with remarkable details in stainless steel. We suggest a velvet in Pantone's Ultimate Gray along with the arches of the arms in polished gold stainless steel.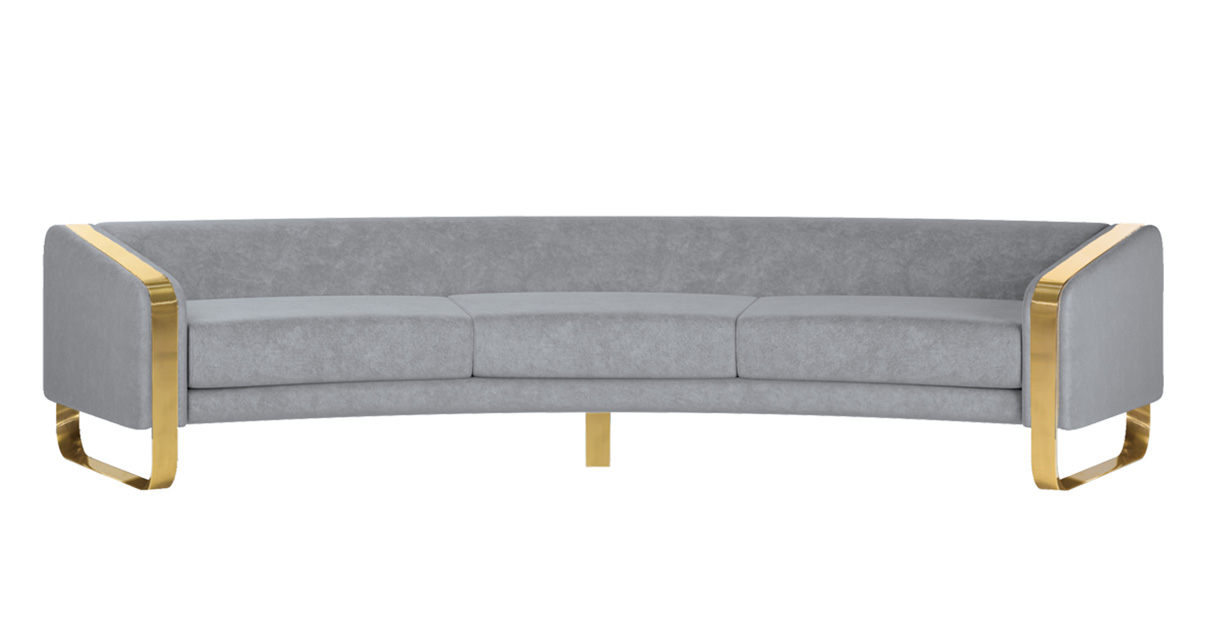 Continuing on de decoration of your living room, the play of heights of the Noho tables gives you the support and complement to the space that a curved sofa demands. Apply materials as silver leaf and gold leaf for a sublime refinement without comparison.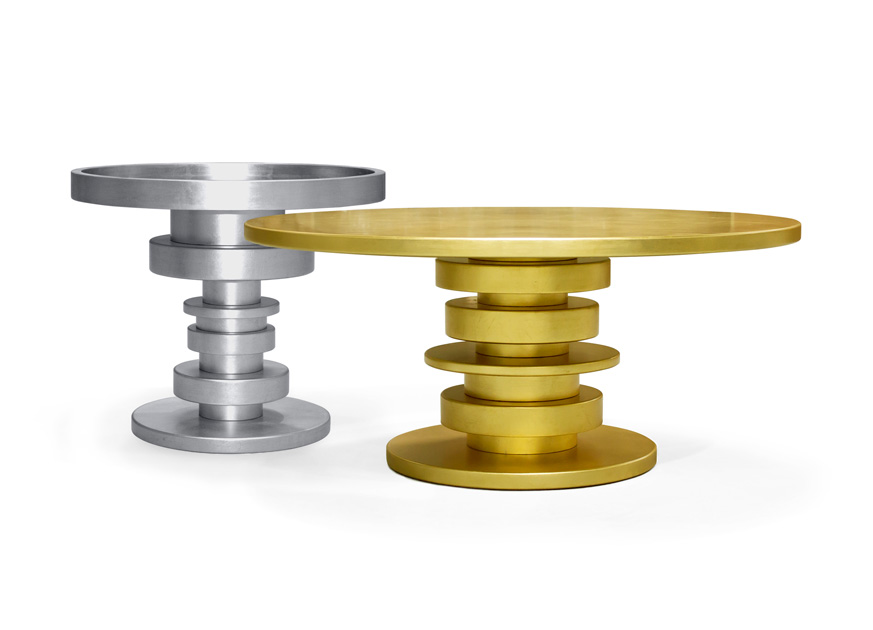 Noho Side Table | Noho Coffee Table
For a discrete space for reading, or even to have an extra seat, we suggest Jackie armchair with its foot stool. Enhanced by its differentiating metallic arm, this is a piece of elevated comfort and elegance in which, by choosing the right fabric, you can achieve the distinguishing touch of your home interior decoration. Here we show you a suggestion in the Pantone's Illuminating.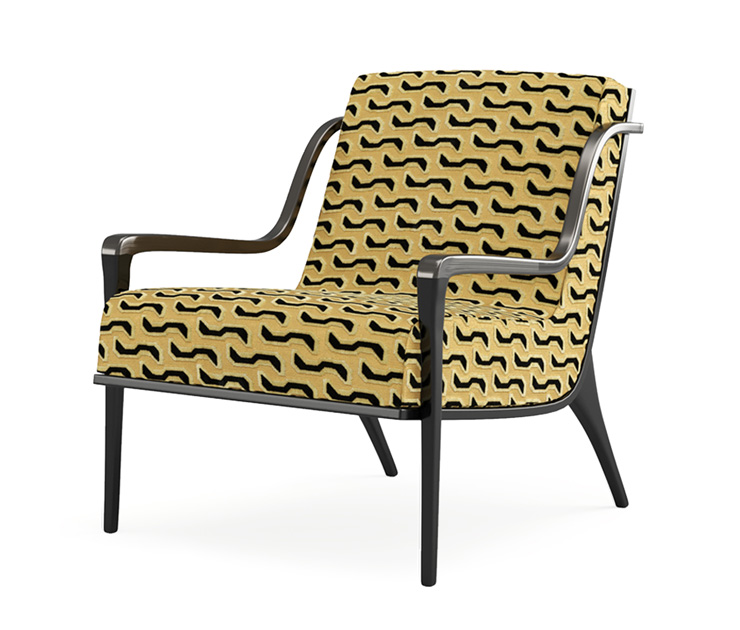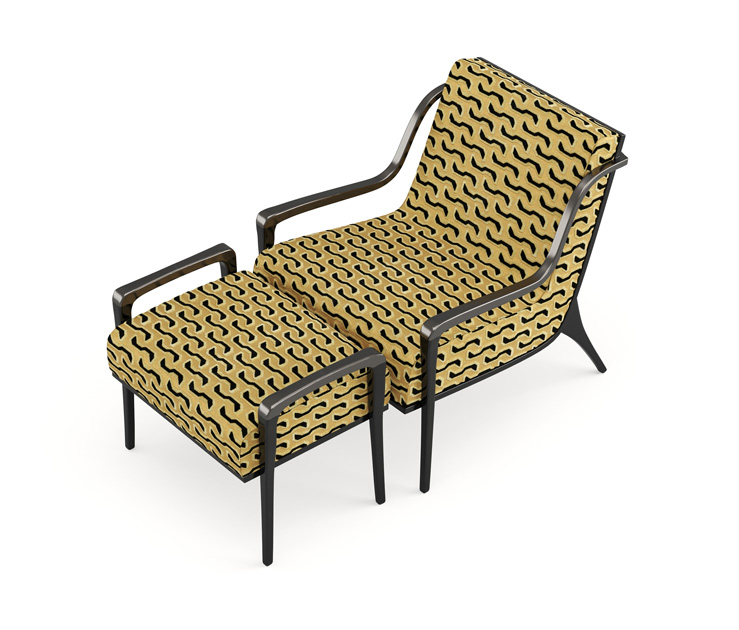 In your dining room, the storage pieces are the ideal to achieve the differentiating touch of colour you seek. Azure bar cabinet is just for itself a piece of delightful elegance and fits in the modern decorations but also in the classic ones. Here, we show you a combination of the Pantone's Ultimate Gray with black and precious details in brass. Do you know how you want yours?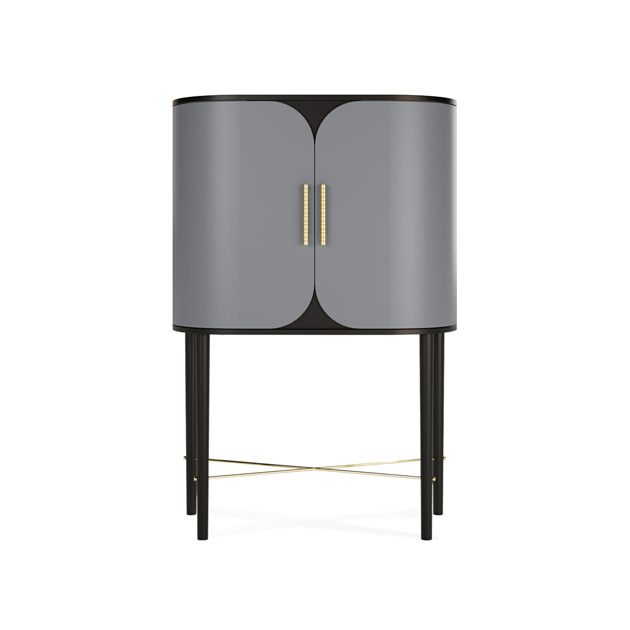 Sideboards are an imperative piece of home interior decoration. For the vintage lovers, Durham sideboard is an excellent solution. Its exquisite feet and the handle that reminds a mandala are remarkable details. Now, if you prefer simple lacquers, metallic lacquers or patinas that is your choice, but we are sure it will be the right one.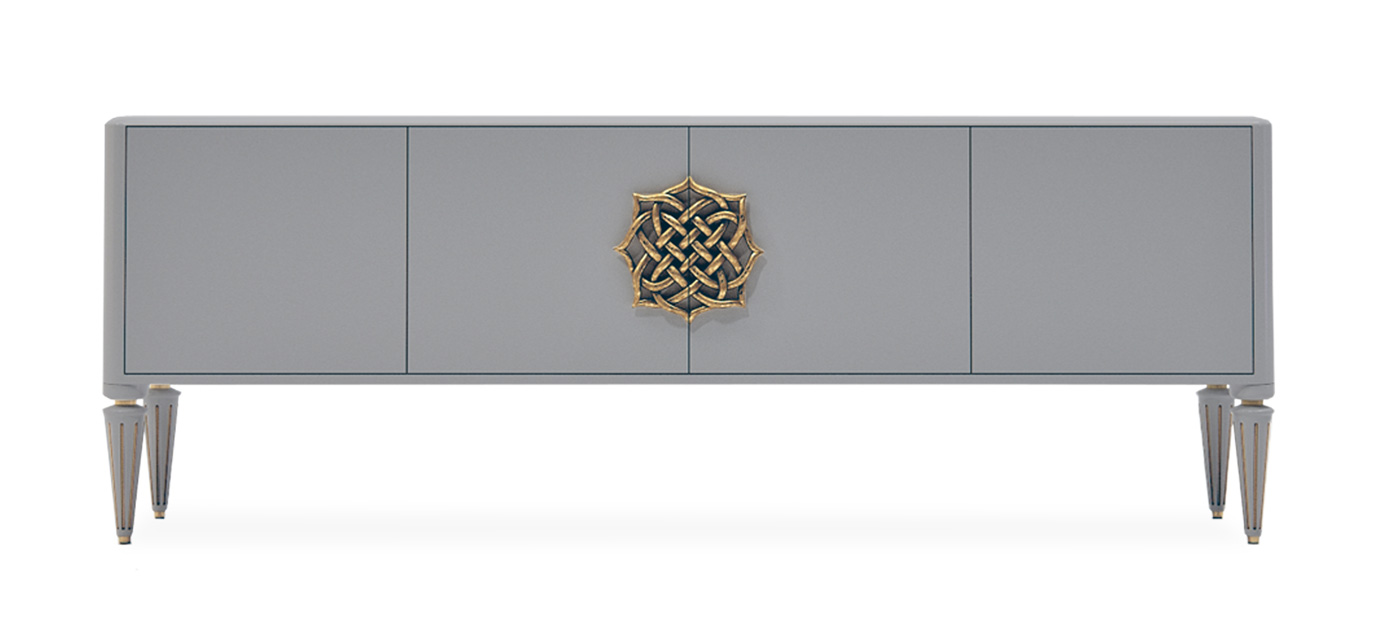 On the other hand, if you prefer more simple decorations, contemporary ones and you are a fan of geometric patterns, Triny sideboard is without a doubt the perfect choice. Characterized by its three-dimensional pattern and enhanced with stainless steel handles and feet, this piece is a must-have in the interior decorations that seek joviality and dynamism!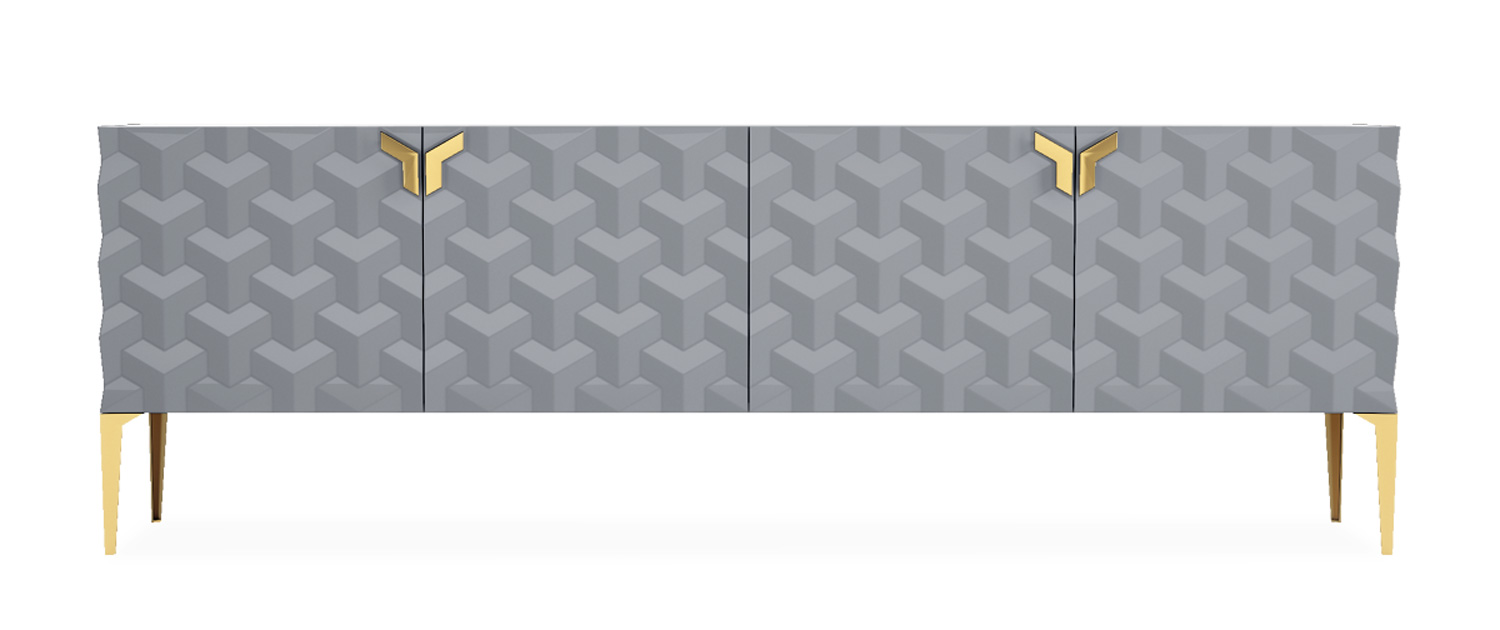 We already presented you some solutions for your home interior decoration using the Pantone Colors of the Year. Jetclass pieces are customisable, therefore you may choose the pieces that better match with your decoration style and then the only remaining question is: which Pantone Color will you choose? Do not hesitate to contact our team for professional advice from our interior designers.