We want to inspire you with 5 modern dining room decor ideas. Have we awaken your curiosity? Stay with us and you will be able to create a professional dining room decoration. All details are important so that a pleasant and inviting environment is created.  In this room people spend evenings with family or friends, hence we want to help provide special moments and unique experiences with the proper furniture.
1 Neutral Colours
Dining Rooms with neutral colours convey a modern, tranquil and tidy space. White, brown and grey are the ideal colours for the ambience we are describing. Choose the essential pieces of furniture, such as the dining table and sideboard, and we also suggest you combine other elements, such as rugs or curtains. If you'd like to add a touch of colour, do it with small details on these elements or on the upholstery of the chairs.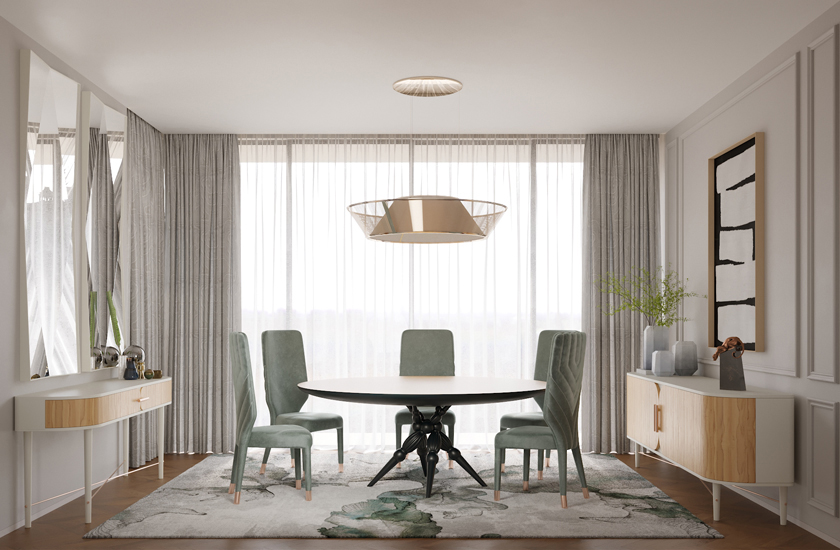 2 Chairs with surprising Colours
To contrast with the neutral colours we recommend the chairs of the dining room to have a stronger, surprising and bright colour. Thus, you'll create an attraction point around your dining table and quite naturally you'll create pleasant moments of entertainment.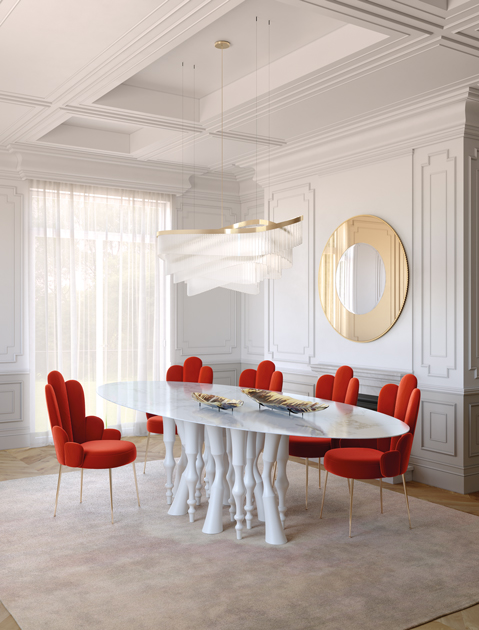 3 Round Dining Table
From all the modern living room decor ideas, this one sounds the most obvious one, but the truth is that round tables have disappeared for a while. However, a round table is perfect for your dining room, it creates the felling of a bigger and more dynamic space, where everyone around the table can see each other and talk without barriers.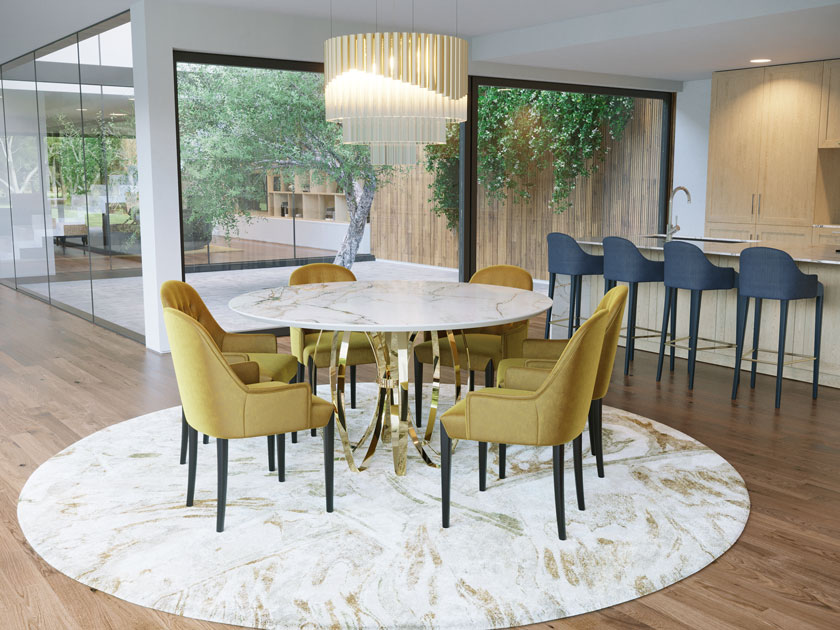 4 Pendant Lamp on the centre of the Dining Table
A pendant lamp on the centre of the dining table apart from being attractive has the ability to illuminate the whole room with a warm and soft light, creating a more intimate atmosphere.  You can choose to use a lamp that follows the shape of the table, or even a set of lamps.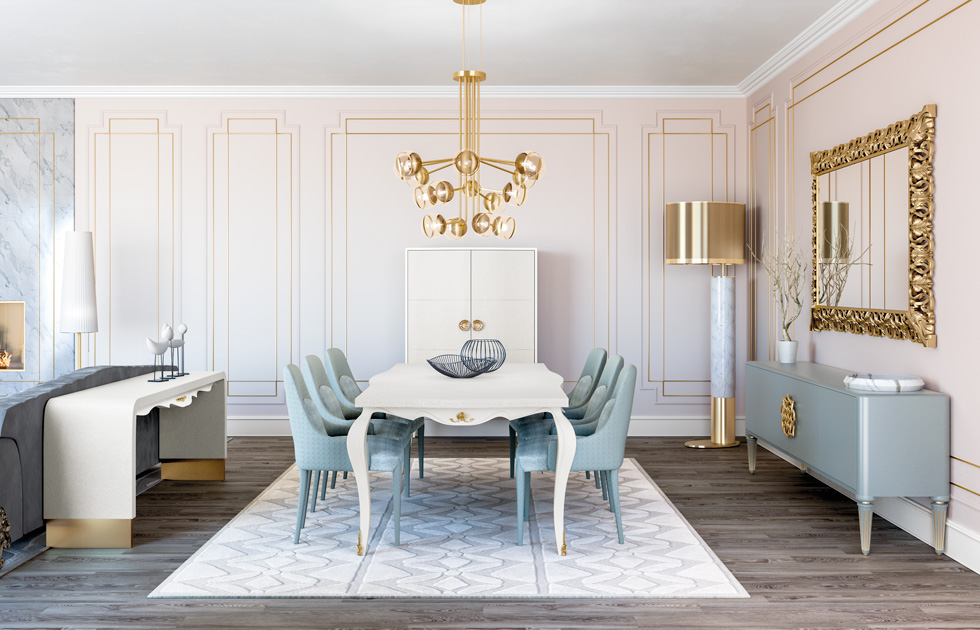 5 Decorative Mirrors
And we've reached the last of the 5 modern dining room decor ideas we prepared for you – decorative mirrors. These accessories always enrich any space. In the case of the dining room they bring more light, brightness and elegance to it, also managing to create the illusion of larger spaces.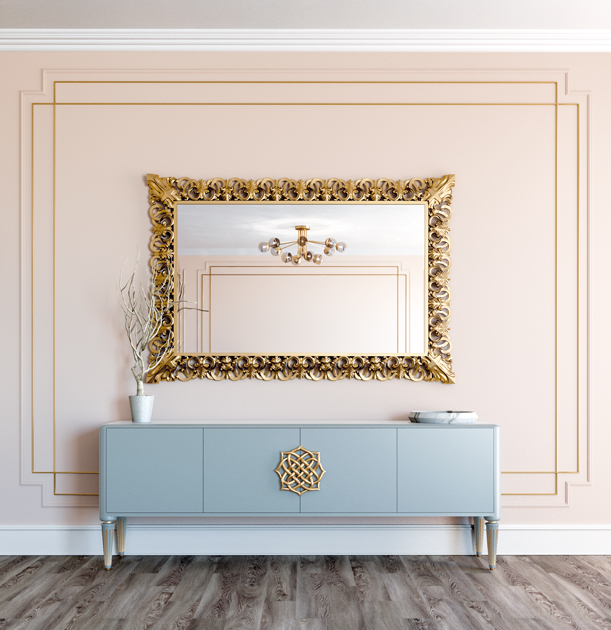 Create a dreamy atmosphere with these 5 modern dining room decor ideas! If the next step of your project is the living room or the master bedroom be sure to check out some of our ideas.
Follow us on Instagram and Facebook to keep up with our tips and inspirations.