Ready for a remodelling project? Looking to create a more natural space? Count on the amazing tips we have for you and shine in your earth tones decor.
Decorating in earthy tones is to decor with natural colours that end up creating a welcoming, serene, peaceful and nature friendly atmosphere. This tones are warm and soft. But, after all, what are the colours we are talking about?  They can vary a lot, going by different tones of brown, beige, green, blue and grey.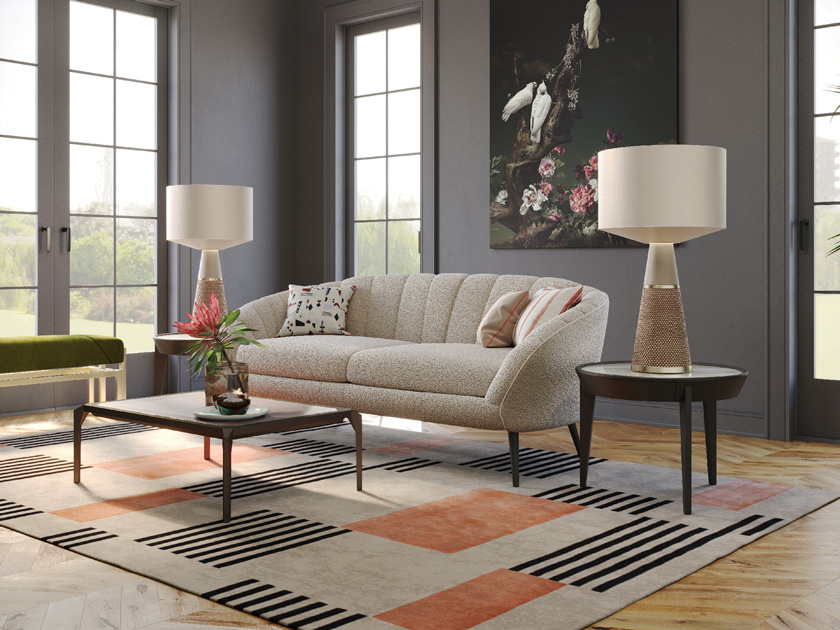 Stuart Coffee Table | Loft Side Table | Ottis Table Lamp | Grace Settee | Jazz Bench
Earth tones for Interior Design – Mix different types of Brown!
Create around you a neutral, relaxing and comfortable environment through the earth tones colours. The delicacy and colours of Clover Side Table are the perfect combination for a discrete decor element in earth tones.
Contrast the dark brown of Exoctic Wood veneer of this side table with a set of elegant dining chairs, like Dixie Chair, in light brown, around the dining table, with a beige sofa, like Da Vinci Curved Sofa. Evidently, the fabrics choice is customisable and so, you can choose the colours and textures you like the most.
You can also paint the walls in another brown tone for a perfect harmony.


Bring Green Details to Your Space
Get inspired on the outdoor and bring the nature inside doors. Beyond the use of plants to enhance the space, this might as well bring some benefits to your client's health. On the floor, on the window sill, on the shelfs or even in pendant structures, any of these will do to bring a little bit of green into the space making it feel lighter.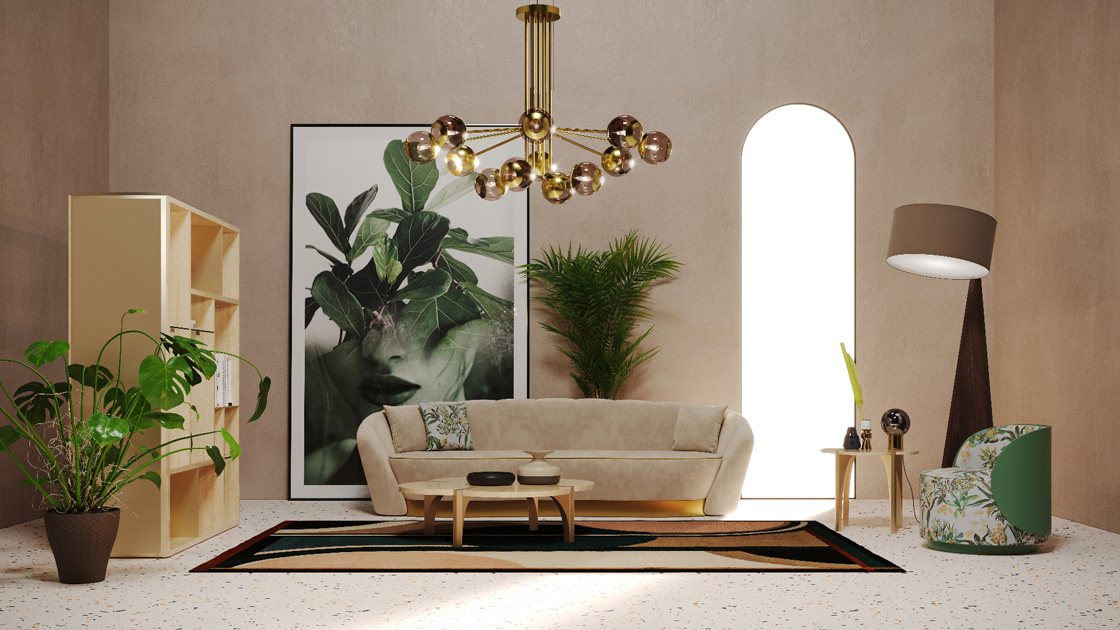 Knox Bookcase | Bubbles Pendant | Faith Sofa | Clover Coffee Table | Clover Side Table | Blake Armchair | Belfast Floor Lamp
Do Not Forget the Nature Representative Accessories
Some accessories were created to bring privacy into the space or even to create an extra room. It is the case of Mystery Folding Screen, which like the name indicates, is mysterious and enigmatic! Besides, this accessory can bring sophistication with a unique design in which its essence is to recall elements from nature, all that is necessary is that the fabric you choose is in harmony.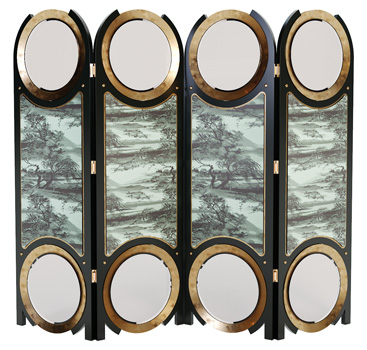 Other accessories with more exposure are the wall frames. Blossom is an exquisite and floral art being able to, one more time, represent elements from nature.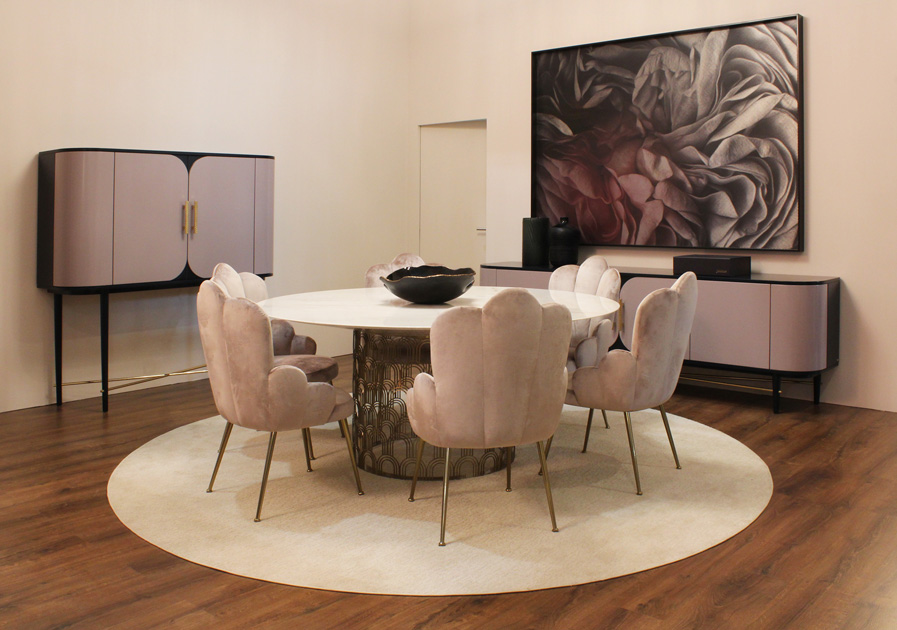 Blossom Painting | Azure Sideboard | Azure Bar Cabinet | Cosmos Dining Table | Grace Dining Chair
On the other hand, Lotus frame is imposing, made with different fabrics in earth tones, which means, natural colours.
Lotus Frame | Jackie Armchair | Jackie Pouf | Azure Sideboard
What is your favourite suggestion? Contact us and tell us!
Until then, we invite you to check out the inspirations page and keep up to date with all the news on the blog.