Remote work brought with it the need to have a space at home that allows to keep productivity and daily organisation levels at good pace. If you want to create a space where you truly feel comfortable working and that flows with your home, you have to think of the different organisation and decoration options.
The secret is planning!
We believe that the construction and decoration of an office from scratch may have some limitations, especially if the assigned room is small. It is necessary to draw your space taking into account the area, the size of the furniture, as well as organising cabinets and shelfs in a functional way.
A home office décor, according to your taste, has a powerful mental effect. Besides helping you to keep the space tidy, you will be more productive and will enjoy much more the time you spend working.
We gathered some home office décor ideas for you!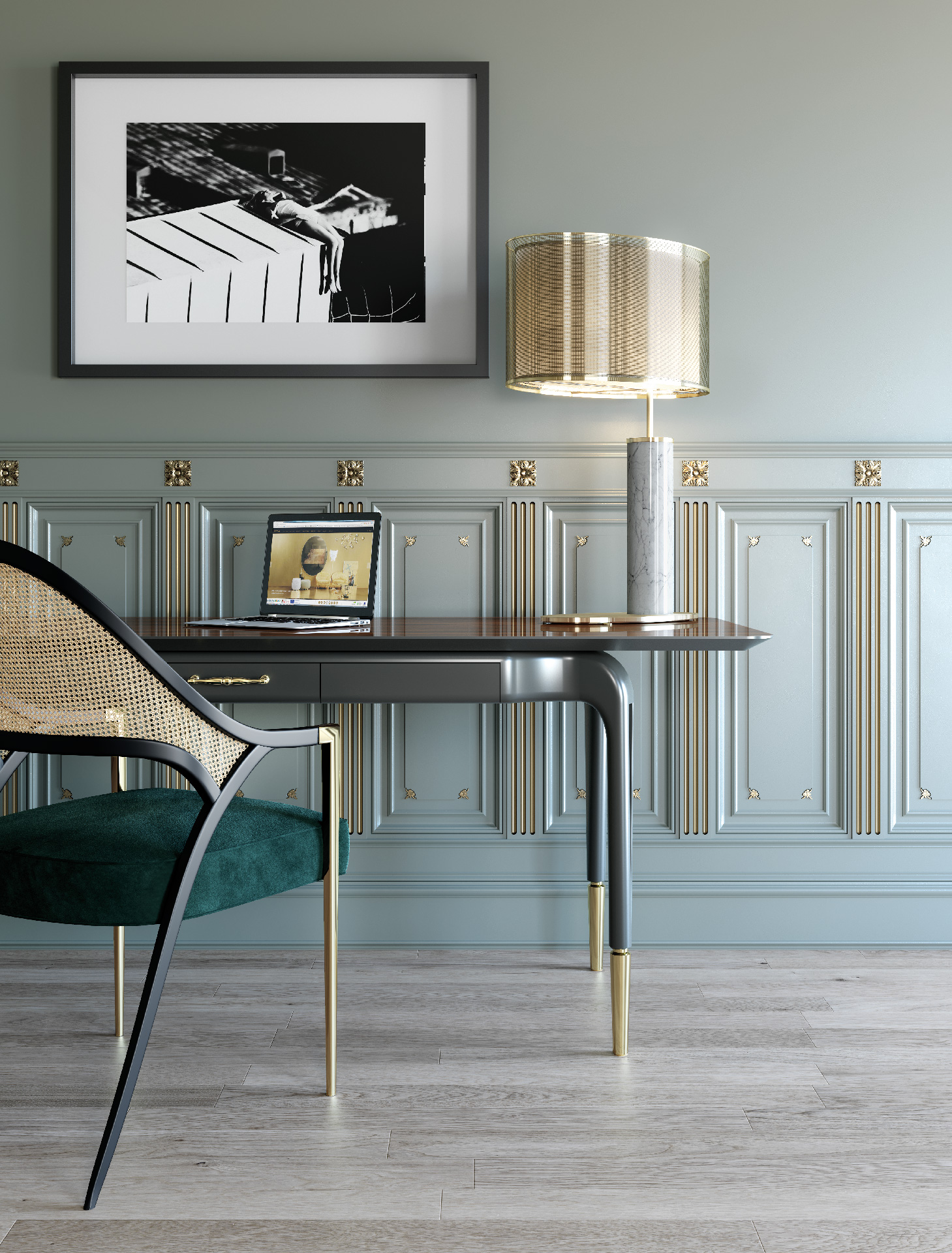 Pierre Chair | Parker Desk | Bernini Table Lamp
Keep the Space Organised
In remote work times, a modern home office is essential but it faces a few challenges, such as the struggle to help you keep your focus. Therefore, so that your focus becomes unbreakable, one of the best solutions is to always keep the office organised. And how to do so?
All office furniture that you use at home, whether from the desks, to the chairs and the decoration of the entire space must be linked to the goal to keep you focused on your tasks. We always advise the acquirement of ergonomic office furniture, such as desks with a proper height in relation to the chair, which must be comfortable having into account the number of hours you will spend at your home office.
The organisation also goes by the correct disposition of the furniture – having closer to you objects of regular use, as well as a system for tasks categorisation by area. A space where does not exist an excessive paper pile shows organisation capability and in a decoration/look & feel format, nothing better for your motivation than a clean and organised home office.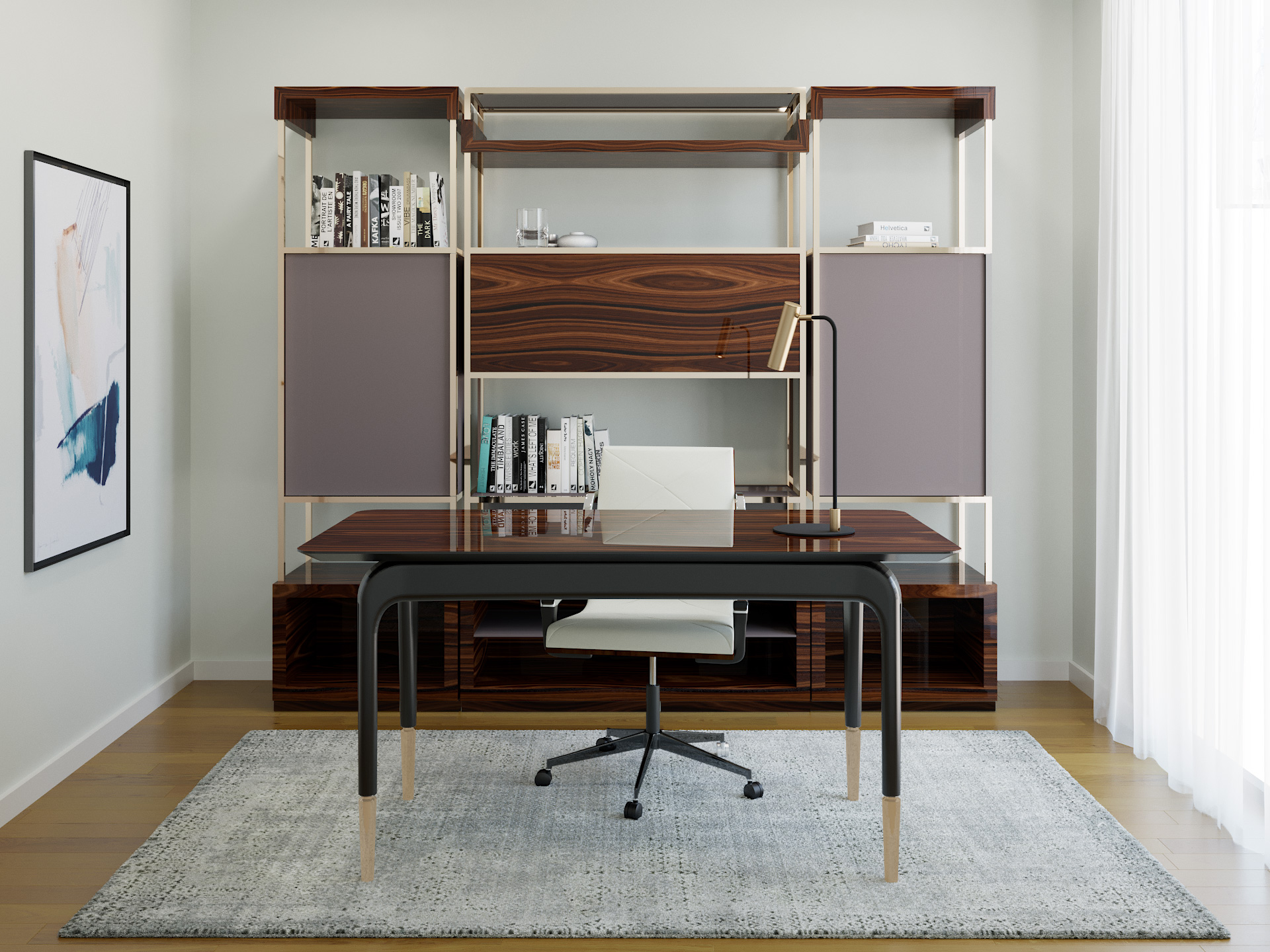 Weston Bookcase | Parker Desk | Jackie Office Chair
Home Office Decor – A Touch of Colour
Give a touch of colour to your office!
Colour is a statement element in the decoration of your workspace, choose a palette that goes along with your home style. Extravagant tones may make the ambience heavy and less professional but it all depends on how you are going to combine them. If you want a modern and bold home office décor, go for it!
On the other hand, if you want to play safe, light colours, pastel and neutral tones are the most recommended. With a home office décor in light tones you can make it funnier by using colourful decorating items and modern office furniture.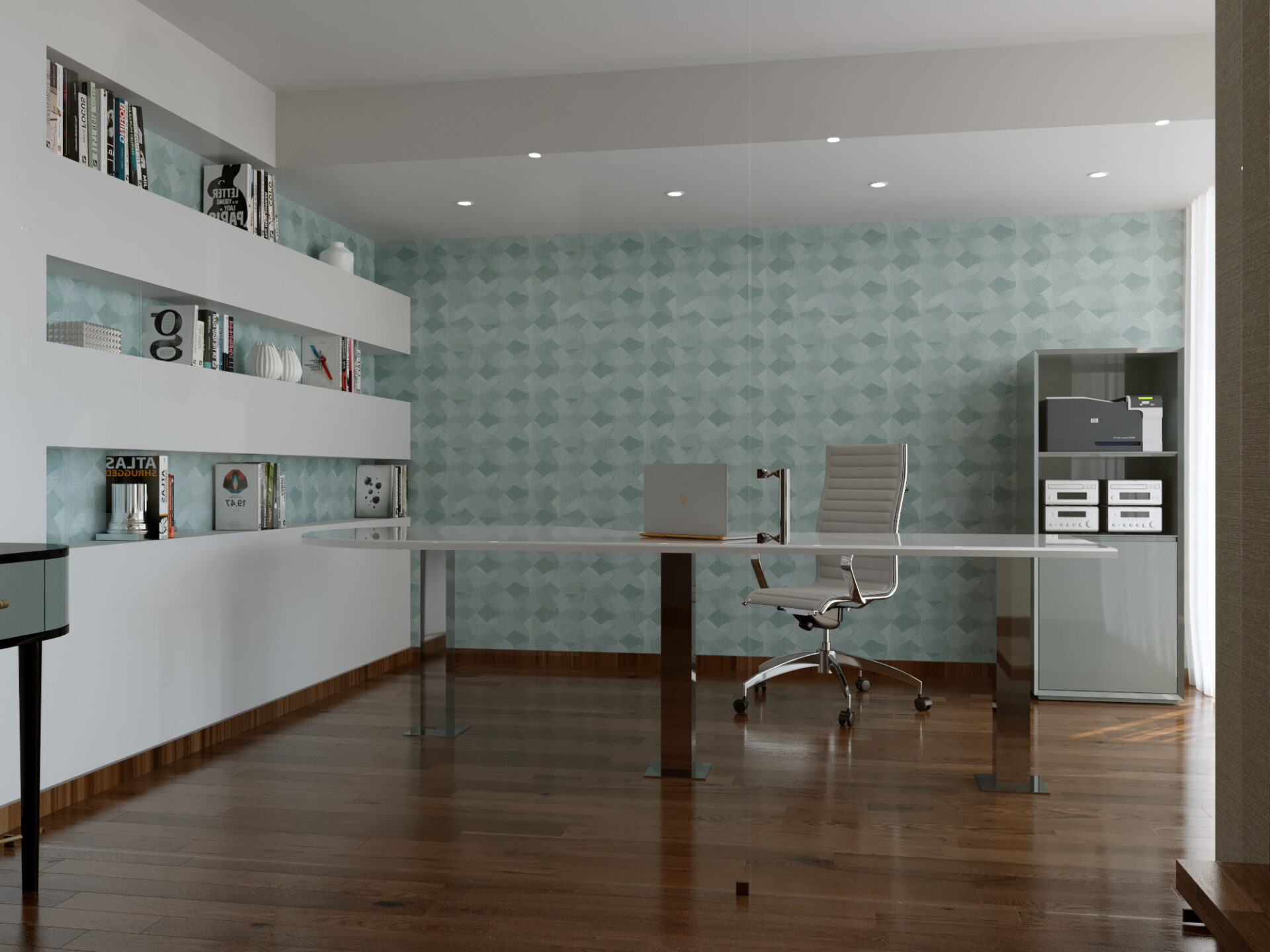 Bespoke
Office and Nature at Home
The synergy between a modern home office and nature has never been as important as it is today.
The exposure to natural lighting, which brings both physical and emotional benefits to the majority of people, is one of those examples. However, most offices do not have natural light input. Therefore, when creating your office, the office furniture you will choose will make much more sense when you have the entire space disposition in consideration, respecting that way the coexistence with the natural surroundings, reducing fatigue due to the exposure to synthetic lights and increasing your focus, efficiency and productivity.
You should also try to enhance your home office décor with some natural plants, which help to feel a sense of serenity, which allied to a décor focused on an organised and functional office will bring you benefits related to stress management.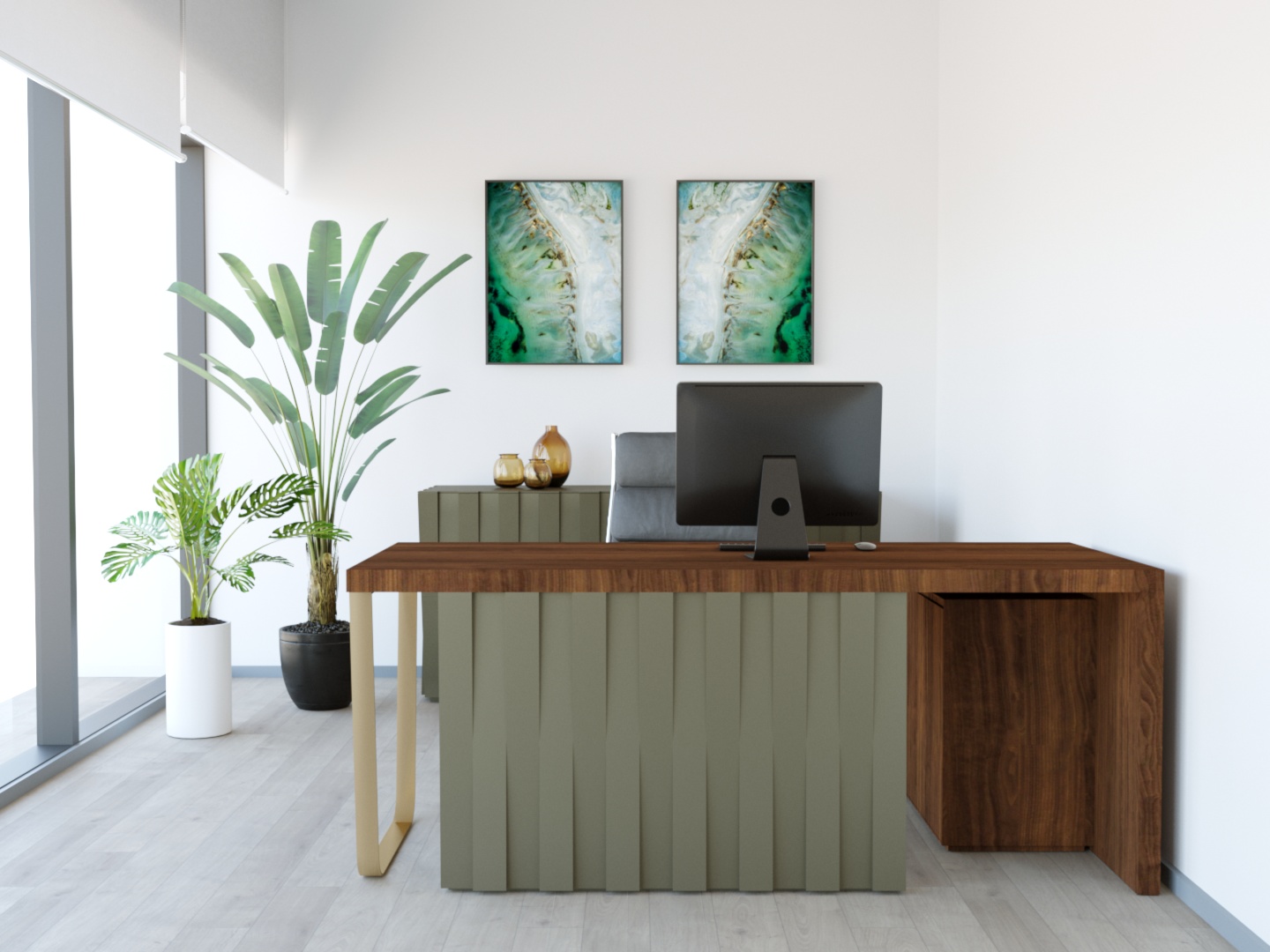 Empire Desk | Empire Sideboard
Modern and Retro Office Furniture – The Mix
Would you rather have a modern or vintage office? Why not mix elements of both decoration styles?
Dare to combine vintage elements, like an old carpet, with modern office furniture. Be bold!

Oxford Desk | Charme Chair | Collins Armchair | Blume Coffee Table | Weston Bookcase | Ottis Floor Lamp
Home Office Decor – The Mirror of your Personality
Embrace your free spirit, why not for home office decor ideas to use your own story? Search for elements that are the mirror of your personality, items with sentimental value that lead you on a journey to the past and motivate you to move towards the future. Add some colour and decoration details that will enhance the space. Awaken your creative self!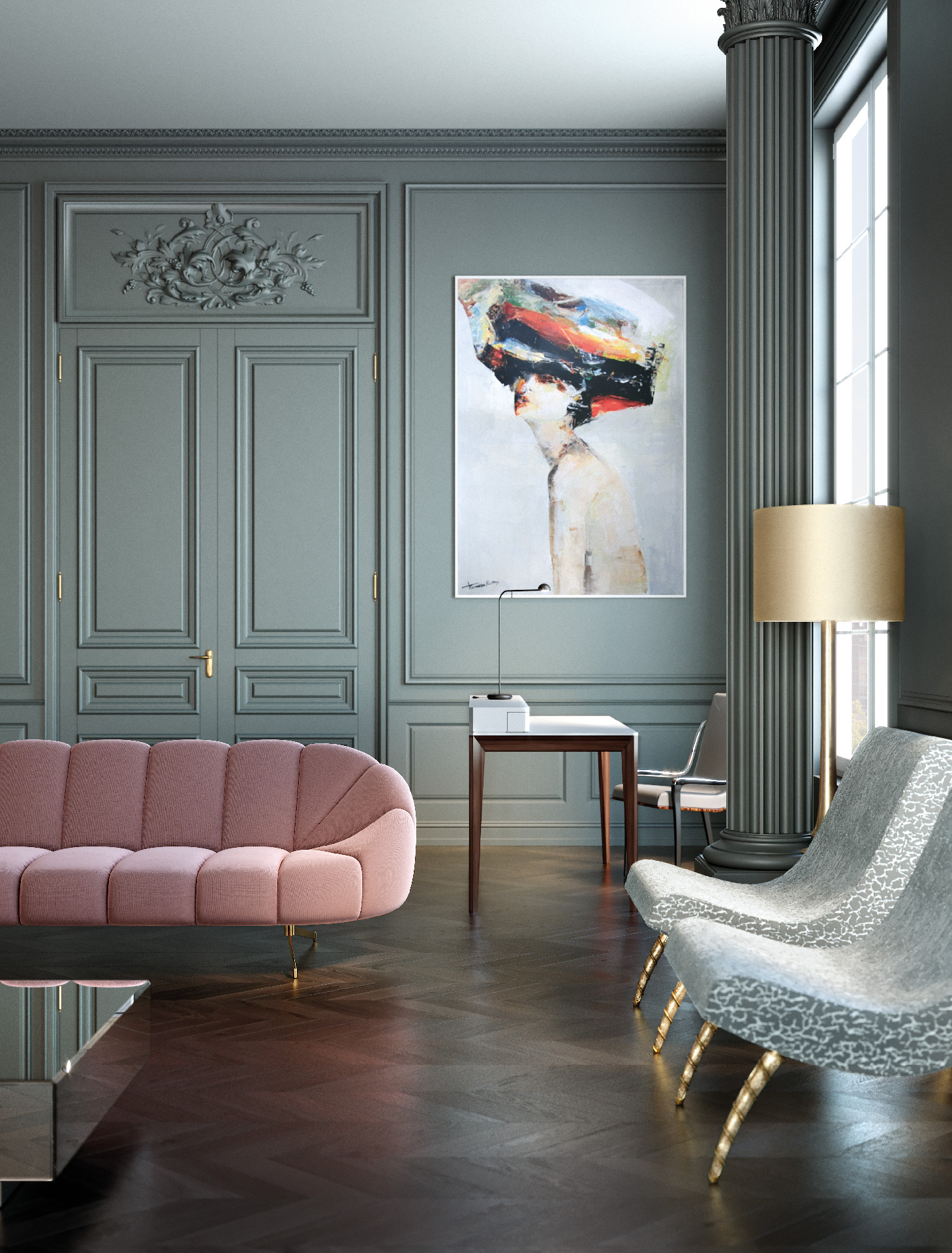 Loft Desk | Jackie Chair | Valentina Armchair | Scott Settee | Mille Coffee Table