No doubt that the decoration conveys the personality and comfort of any home. From the colours chosen, to decorative objects and the style of the room.
Regardless of the room in your home, there are certain factors you should take into consideration when decorating your interiors. Want to know which ones?
Let us surprise you! Check out this article for decorating tips from our interior designers to make your space cosy and on trend!
Patterns, Shapes and Textures
If you're looking to make your space more appealing and with a more modern interior decoration, let yourself be inspired by the different patterns, shapes and textures. From wallpaper, to paintings, benches and stools to coffee tables…the list is endless!
Combine plain fabrics with patterned ones and also include different materials such as woods or lacquer and metals.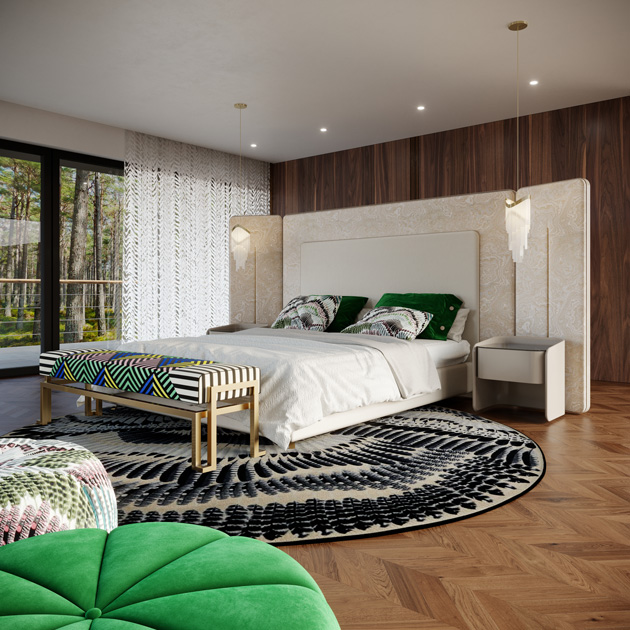 Decoration Complements
An excellent way to change the atmosphere of the house and give it a touch of refinement is through decorative accessories. You can opt for art objects, such as paintings, as well as colourful objects, such as lamps, armchairs and poufs or even hybrid pieces!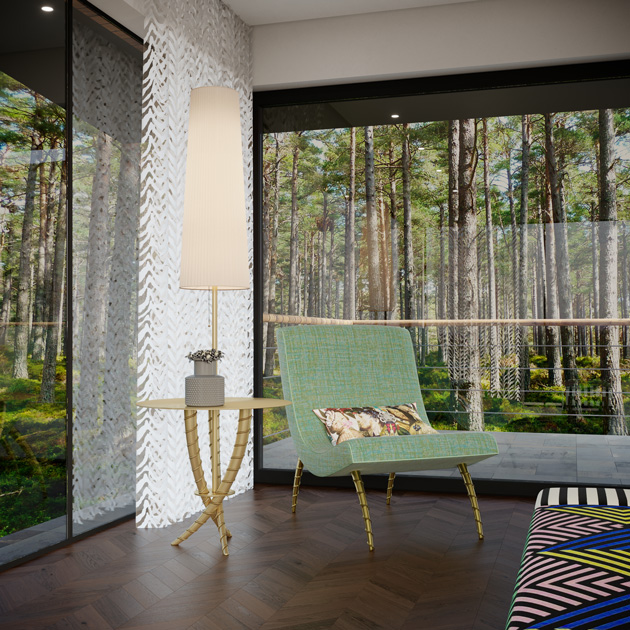 Styles
If you're having trouble choosing the style for your home, we suggest the mid-century and minimalist. These styles, although not recent, are trendy and are here to stay!
The latest design trends are represented by rattan, with metallic details and simple lines. Therefore, we suggest you use pieces, of the most diverse, such as armchairs, beds or even screens, with this material.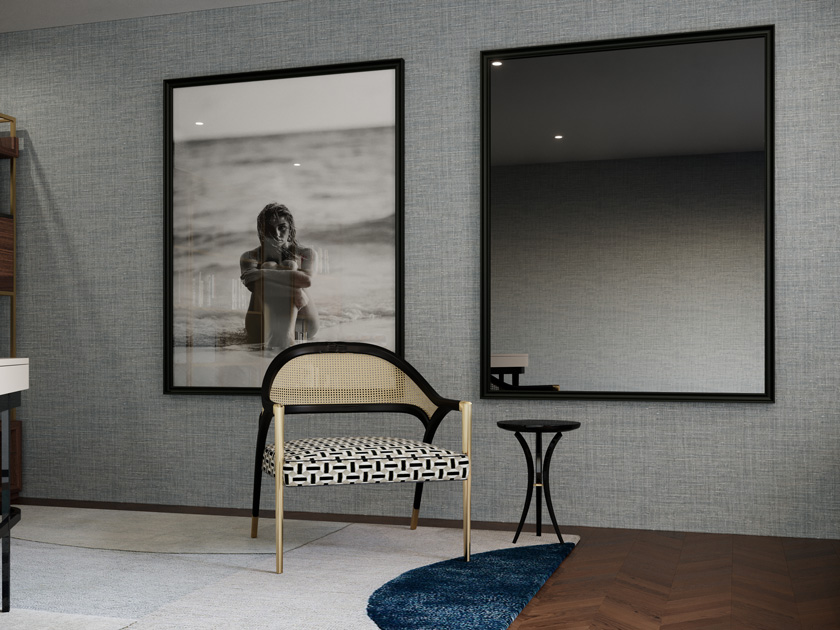 Geometric Elements
Want to add a distinctive touch to your home interior decoration? Geometric elements are a great option!
Do it through fabrics that have a geometric pattern or even with more decorative pieces, such as mirrors. Mirrors markedly geometric and of different sizes confer dynamism to the space. These are perfectly adaptable to the bedroom, entrance hall or living room. Through the play of geometric shapes and the effects of reflection, this is an excellent decorating tip!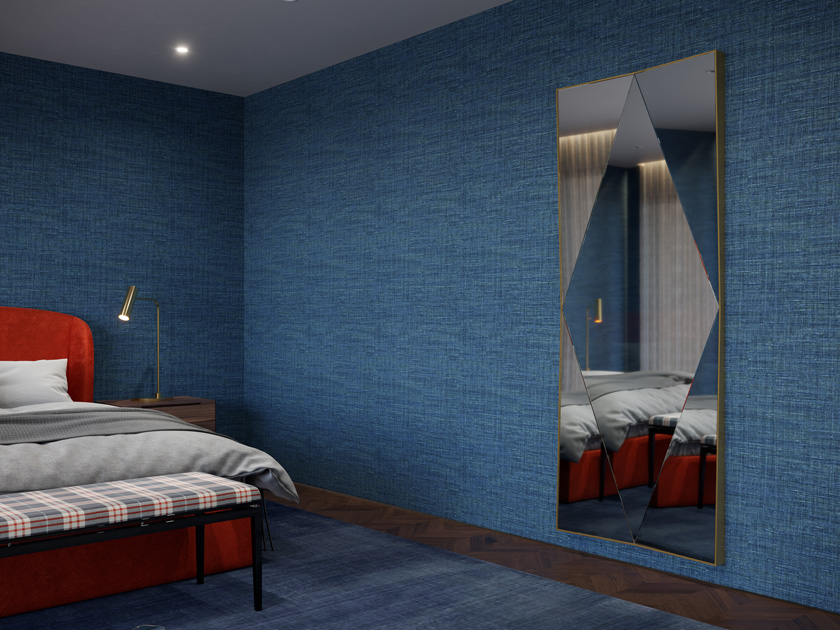 Children's Bedroom
The interior decoration of a child's room deserves special attention since it needs to be a cosy space. The use of pastel shades and patterns are the perfect ally to give vivacity to the decoration of the room.
For that, one of the decorating tips we have for you is to use beds with shades that bring life to the younger ones' room, at the same time as keeping it with its most youthful style. Through shades such as blue, pink or pastel yellow you'll transmit serenity and happiness to the room!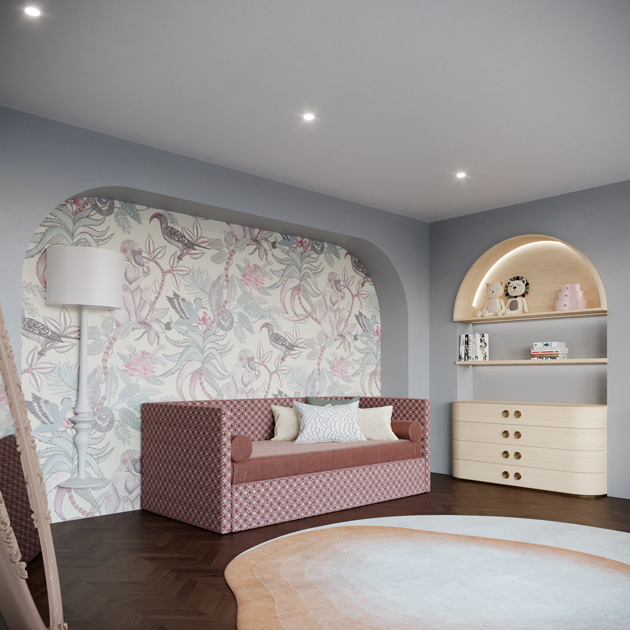 An excellent complement for children's rooms are the poufs. Choose an option that has storage inside, which will help to always have the space tidy when the little ones finish playing.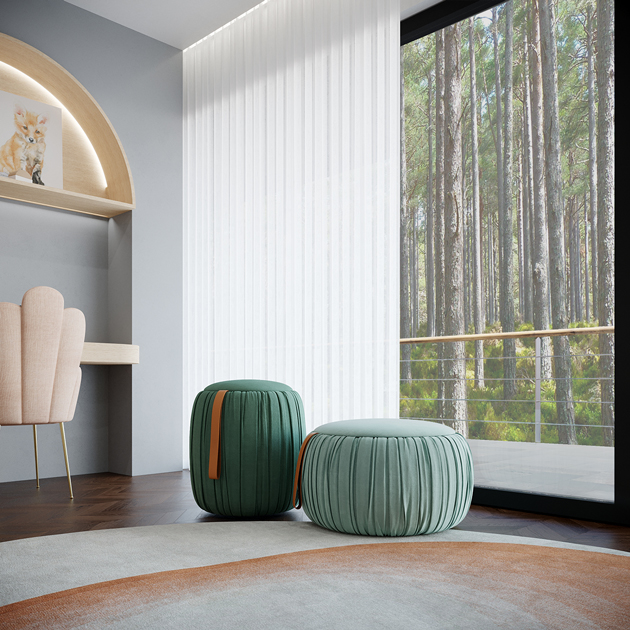 Home Office
Nowadays, due to remote work, it is increasingly common to have a home office. It is important that it is an organised and comfortable space to work and keep focused. In this way, the desk, chair and shelves or organisation modules are key pieces for any home office!
However, the balance between work and rest is essential. Therefore, one of our decorating tips is to include a comfortable piece of upholstery in this space, such as a chaise longue. On one hand, it adds a touch of grace and comfort to your office decoration, and on the other, it gives you a well-deserved rest.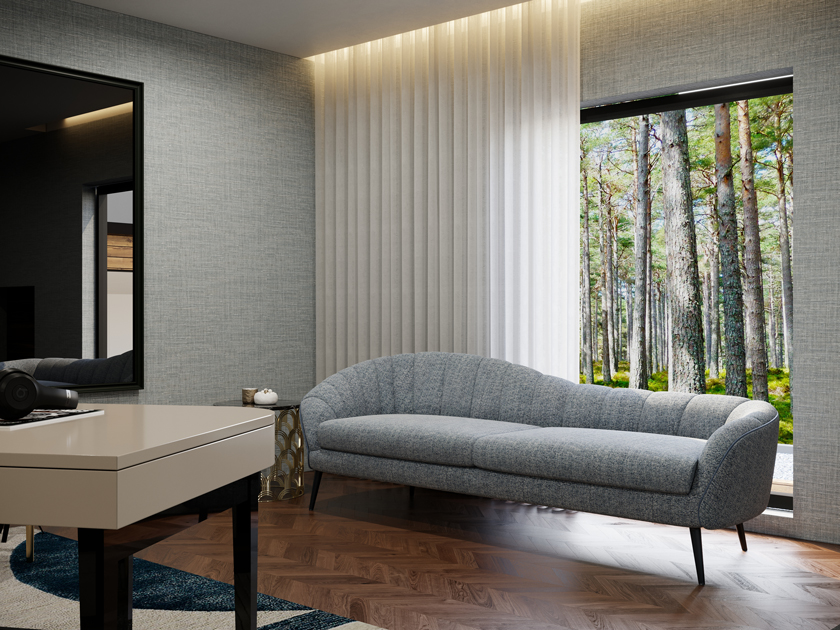 As you can see, there's no shortage of decoration ideas to make your home a more pleasant and welcoming place. Did you like these interior decorating suggestions and are you already thinking about putting them into practice? Make sure to improve your technique and also learn how to use art in your home decoration and combine summer colours.
Follow us on Instagram, Facebook or Pinterest and get inspired by the decoration suggestions we have for you!