Trends come and go, but rattan came to stay!
This material returns to the most varied décors and exalts them, bringing with it a sense of pieces of art and beautification to the interior of the house. The clear preference for rattan comes from the desire to be closer to nature, another 2022 interior design trend, being a piece of contrast in a classic space between the objects and furniture chosen.
Meet the origins
The different types of wicker result from the technic of braiding fibres of plant origin, like bamboo. On rattan's case, it is accomplished through a natural plant fibre from the palm tree Calamus Rotang, which grows on the South-west Asia. In addition to the beauty and charm that it provides to an interiors ambience, this is a resistant and long-lasting material and with a sustainable and environmentally friendly character – the plant that originates it is considered a predator of others that are essential to the balance of the ecosystems, so its use frees forests from this predation. Furthermore, its lightness allows you to change the ambiences in which it is found without too much trouble.

How to integrate rattan into your projects?
Rattan can be combined with different decoration styles once it adds richness and texture to the space, providing an authentic sensation when it is in its natural colour. This fibre is characterised by its resistance and durability, becoming one of the best options for the production of furniture and objects, whether for decoration or for a more functional purpose. There is an infinite possibility of furniture in rattan, since headboards, to chairs, armchairs, sofas, lamps, coffee tables, side tables, and much more. In fact, the imagination is the limit and it is up to the creative to decide how to incorporate this 2022 interior design trend into his/her projects. Therefore, the décor and organisation objects are no exception and have also increasingly had the presence of this material in its composition, being possible to find baskets, organisation boxes, trays, mirrors, amongst others where this material is the main character.
There is no rule for the use and combination of pieces in rattan, it depends on the personal taste of the clients and of your own decoration style. Do you need inspiration? Check out our suggestions below.
Do you prefer a minimalist style? Add small details with this material and create contrasts in the different rooms of the house.

Are you passionate for rustic houses? Opt for furniture and decorative pieces where rattan is the star and create a welcoming atmosphere.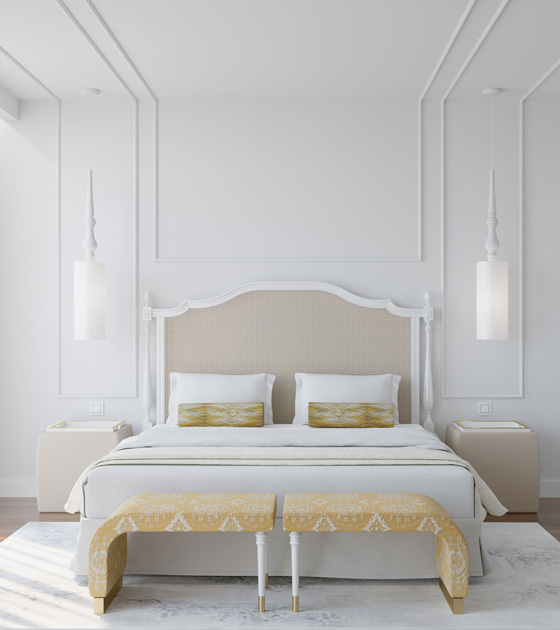 Do you feel inspired by the bohemian style? Did you know this style is also a 2022 interior design trend? Bet on the mix of explosive colours, detailed fabrics and handmade pieces.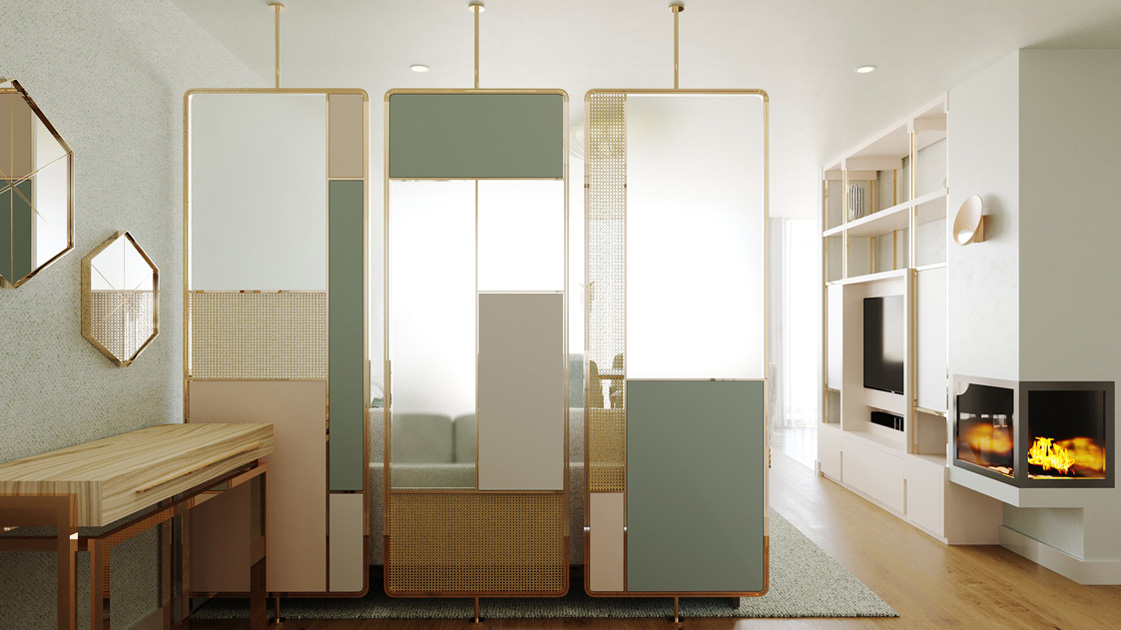 The use of details in this 2022 interior design trend material in the decoration of the house provides a sense of comfort and warmth. On the other hand, its texture and curved shape give a sense of sophistication and contemporaneity to the décor.
Do you feel inspired?
Discover this and other 2022 interior design trends in our website! Did you know metal is also a trend material? Visit our blog for more decoration ideas.