Wood has long been present in interior design, or had it not been the first construction material for furniture. It happens that, with the different fashions, during some periods, wood in its natural form passed to the background and was replaced by lacquers, melamines and others.
Currently, there are several factors that have driven the reawakening of this material as a 2022 interior design trend. Shall we take a look at what these are? Keep following.
Cocooning
The current context in which we live has led us to spend more time at home, with some of us even moving our workplace to the living room or creating a small home office. With this, there is a need for well-being in the home that used to be more fleeting. Thus, the search for comfort and cosiness are major factors for those who are doing a decoration or redecoration. This is what cocooning is all about – less socialising, more appreciation of the home and the search for well-being. This movement is one of the behavioural trends of the century!
Woods couldn't be more suitable for cocooning lovers. Their varying brown colours and organic shapes are naturally conducive to feelings of cosiness and well-being. If you want lighter and fresher spaces, choose oak or olive, for example. If, on the other hand, you really want to create a very warm atmosphere, opt for darker woods with yellow and red tones, such as ironwood and ebony. If you want something more intermediate, walnut is an excellent option.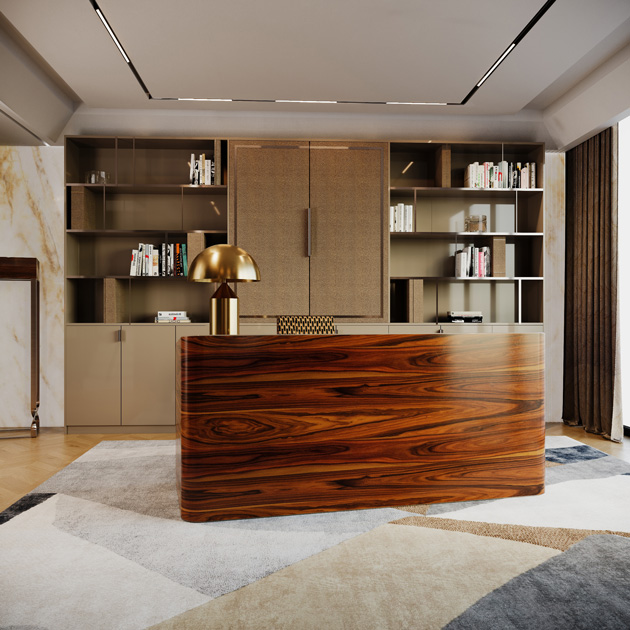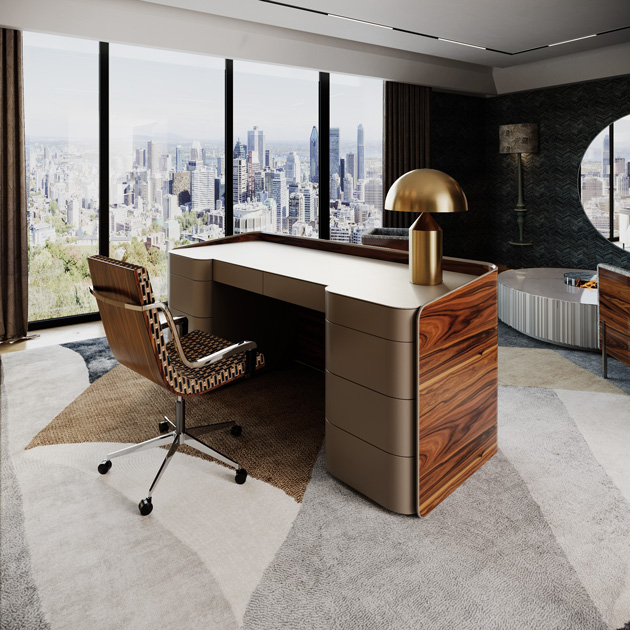 Blending with Nature
Much has been said about sustainability and the truth is that the next generations will have another awareness, which until today has been very fleeting. But sustainability is the today and there is without a shred of doubt an increased concern with nature. This ecological awareness is not only related to the impact that human consumption has on nature, but also leads to a greater harmony with mother earth. In this way, we can say that nature is one of the 2022 interior design trends. Of course, this leads to wood being boosted as a trend material! But don't worry, you can have wood in your home with minimal impact on the planet.
If you prefer solid wood let us tell you that there is only one sustainable forest in all of Europe. So, our suggestion is to look for pieces you like for your projects in second hand or vintage spaces.
However, today there is new furniture made from MDF that is very durable and of high quality. Look for a company with FSC materials certification, for example, to make sure your environmental concerns are taken into account. And, to make sure you have furniture that meets the 2022 interior design trends, finish it with wood veneer! Within the company's offer, look to see if the wood veneer is of natural or synthetic origin and also if it is environmentally friendly certified.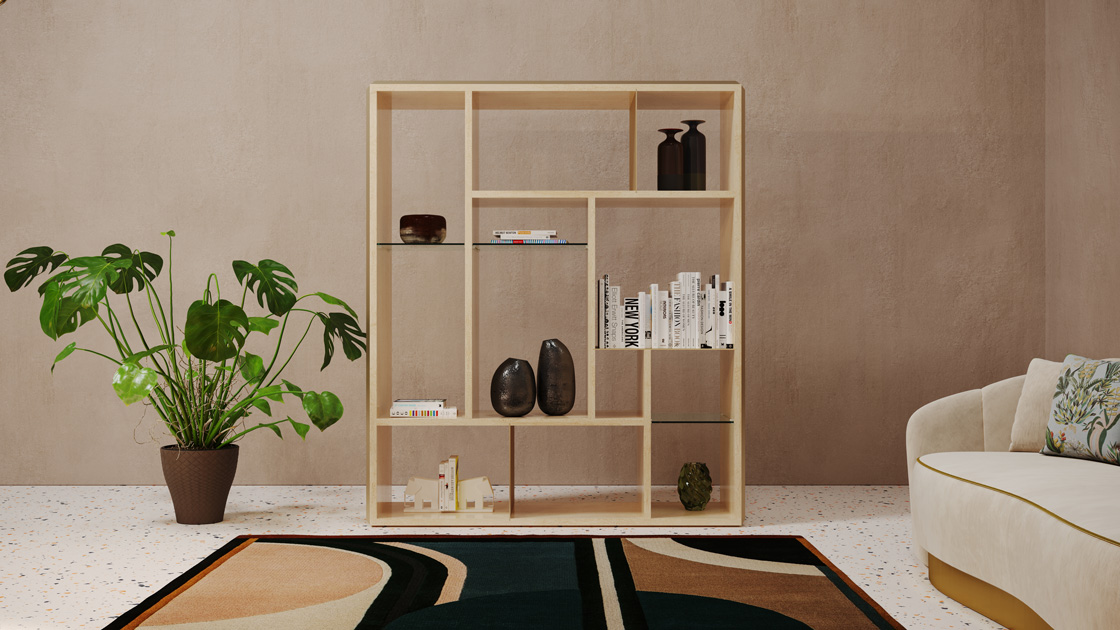 Slow Fashion
The slow fashion movement is another consumer trend that will continue over the next few years. It arises from environmental concerns and although it originated in fashion, it has been transposed to interior design. In fashion, for many years, we have been encouraged to buy in quantity and neglect quality. As this is one of the most polluting industries in the world, there is an urgent need to revert this behaviour. Thus, emerges the slow fashion movement.
By investing in good quality materials, we buy less and we are reducing our environmental footprint. Look for companies that provide you with a durable and timeless range. And this is where we get to wood. As we have already mentioned, this 2022 interior design trend material is timeless and has been present since the dawn of furniture. Opt for woods that don't go out of fashion easily, such as ironwood, walnut, oak or wengue. And if you're a fan of frequent changes, try to do it with smaller elements that will still fill the space with personality – decorative elements, wall colours or wallpapers and even nature itself, bringing plants and natural flowers indoors!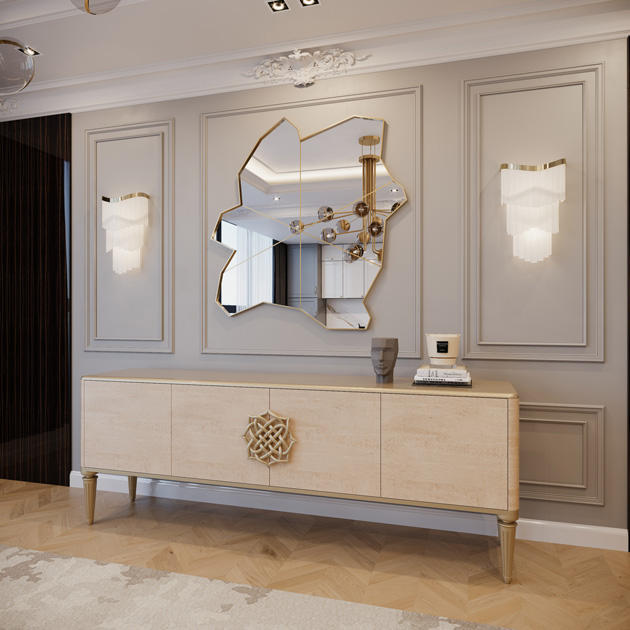 Have we managed to inspire you? Great! We invite you to extend your moments of inspiration by visiting other posts on our blog.
If you are interested in discovering more 2022 interior design trends be sure to read our posts on rattan and metal materials.
Finally, we encourage you to sign up for our newsletter, in the form at the bottom of the page, to stay up to date with all the news we have for you.