Metal is one of the materials that has been featured in the latest furniture collections and we have something important to tell you: this trend is here to stay!
Whether it's simply metallic pieces in different shades, from cold silver to warm copper, or as part of compositions of different materials, metal has been used across the board in interior design.
The fact that in this period more time was spent at home caused a paradigm shift and nowadays there is a greater concern with interior design and decoration of the space. Basically, what people want is no longer just to have a house, but a home.
We leave you with some tips on how to use this 2022 interior design trend material that is metal.
Mid-Century Decoration
Mid-century decoration is another trend that is here to stay. This style brings straight lines and a fusion between organic materials and manmade materials, in addition to the retro line that is so characteristic. Thus, a bookcase in warm wood tones, such as ironwood, along with metallic details, for example, can make the space harmonious and trendy. Try it out!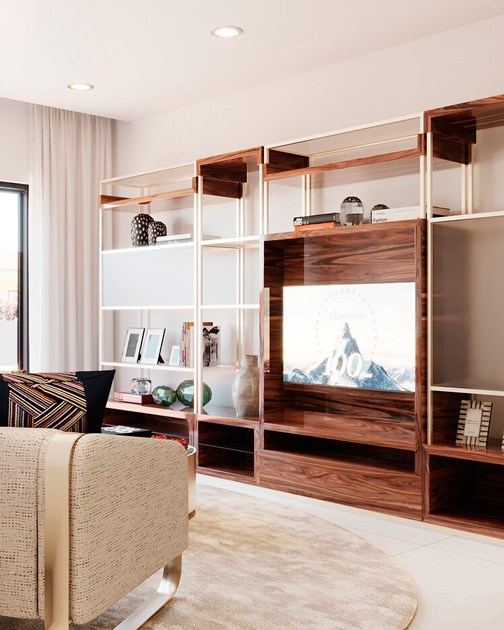 Project by DaCosta Interiores
Highlight for Copper
The copper tone, whether in its original metal, or even through stainless steel coating, is one of the warmest metallic tones you can use. In addition to conveying comfort, orange tones are also one of the 2022 interior design trends. By using copper tones you can create great contrasts in decoration and unique designs. Why not give it a chance?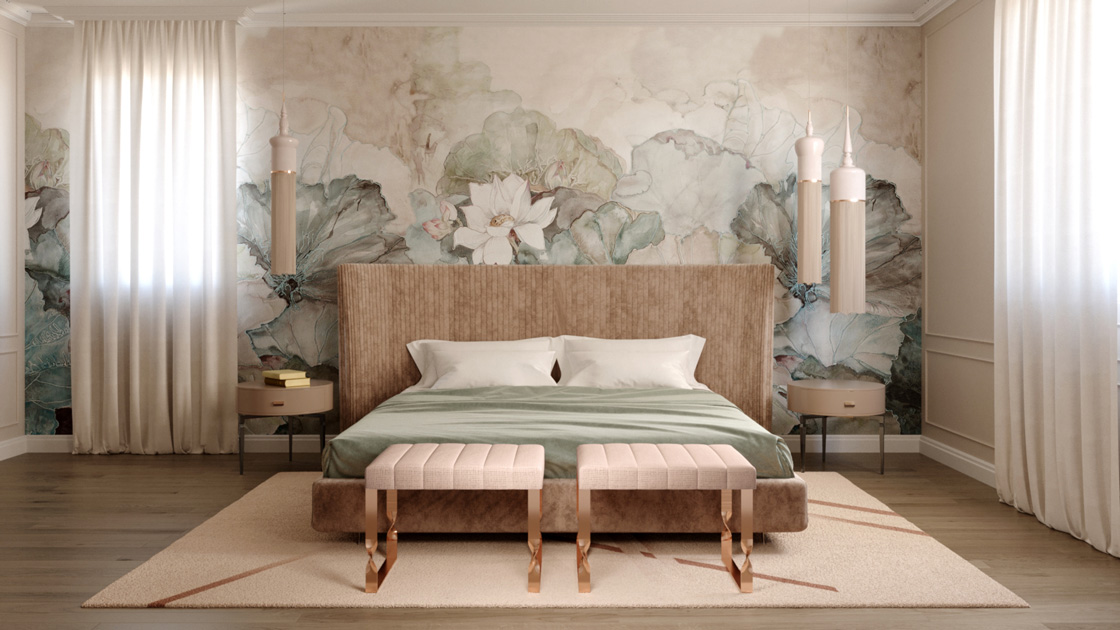 Project by Jetclass Group
Old but Gold
The metal tone that was disappearing for a few years, but now looks like it's really here to stay is gold. Whether in a brass yellow, or even a champagne shade, all shades of gold are accepted, with due sobriety. These tones not only show elegance but also bring comfort and cosiness to the space. And if you are a fan of more classic or vintage styles, the golden tones are undoubtedly the right choice!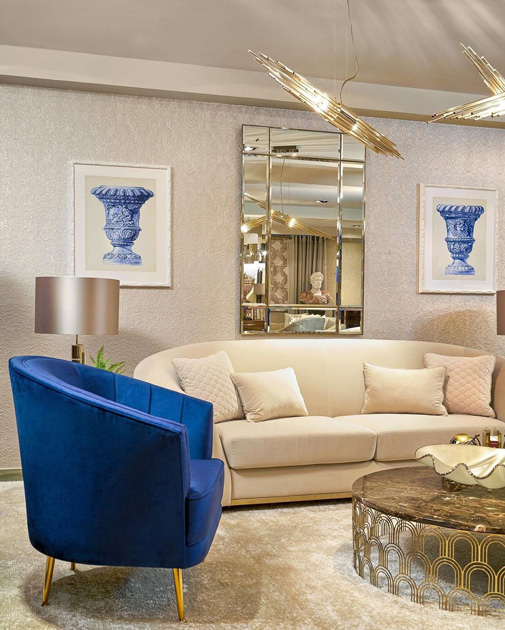 Project by Clove Republic
Decorative Metallic Details
The integration of metallic details in the pieces is another 2022 interior design trend that has been seen and will continue. There is no shortage of examples in the most recent collections. Small trims on bedside tables, metal trims on dining tabletops, metal chair arms and even details on bed headboards. Imagination is the limit and metal is the secret weapon to add elegance in a sublime and discreet way.
Project by Dušek Decor
As you can see, the 2022 interior design trends interconnect and should be used harmoniously.In terms of materials, in addition to metal, we suggest using rattan – discover how!
If you are currently in a renovation process, undertaking different projects or simply looking for inspiration, be sure to visit our blog page!
Related Posts