1) Create natural flow
Small spaces often reflect the feeling of stuck movement, as if it is not easy to understand where you have to walk to get from one point to another. Create a natural, easy and clear path by making use of the floor design, for example. This last point is particularly important to make the space look bigger – remove unnecessary clutter that take up too much space. A tidy home will look bigger straight away.
2) Balance the colour scheme with neutral tones
We know well that garish and warm colours give us the feeling of comfort. However, these can make the space too heavy in small areas. Lighter, neutral colours, on the other hand, are perfect for making spaces feel airy and bigger. Make use of the tone-on-tone technique and use earth tones to create the much desired comfort in the space! If you still like to add some colour, do it through small decorative elements.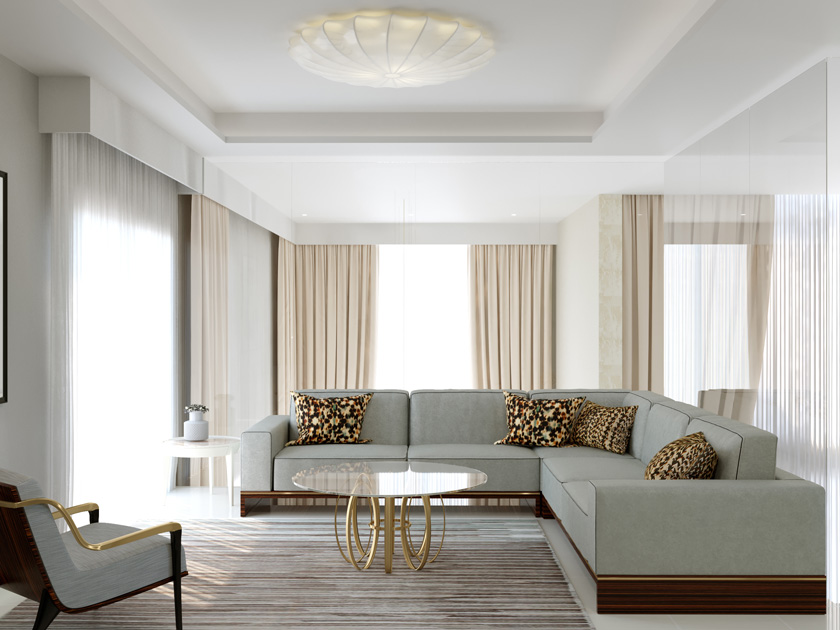 3) Coordinate the colours of the walls and floor with the furniture
We've already realised that to create lighter and airy spaces, we should stick to lighter and more neutral tones. At the same time, if we create large contrasts of colour, especially in large pieces, we'll overload the space. So, choose pieces of furniture that match the colours you have on the walls or floor, so that they visually almost merge with the structure of the space.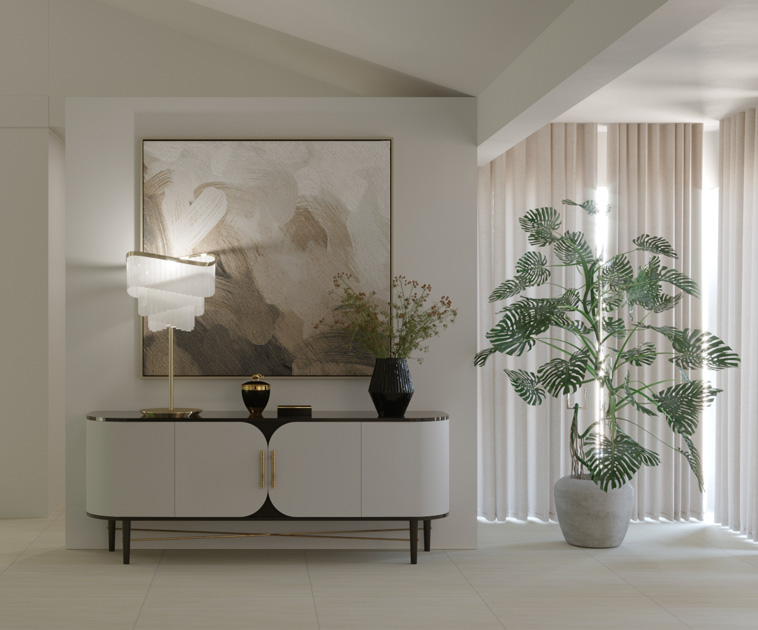 4) Create ilusion
Being an illusionist is part of an interior designer's job. In a way, we know that they work magic with spaces and that their concern is always to enchant clients. In small spaces, one of the most important tricks to make the space look bigger is the use of transparent or reflective materials. Make use of shelves, side tables or coffee tables, for example, in glass or mirror. If you opt for transparencies you will allow visibility to pass through the piece, thus not obstructing the space. Using mirrored pieces will allow you to duplicate the image of the space, which naturally gives you an illusion of greater area.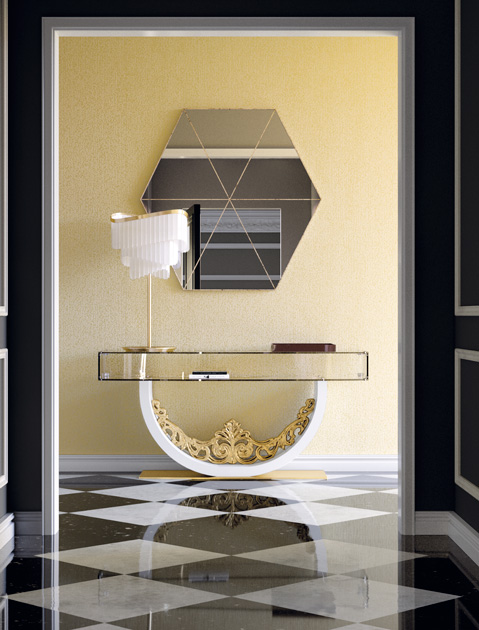 5) The choice of fabric
In almost every room in the house there are fabric pieces that are essential. Not only do they offer more comfort, but they also make the space more welcoming. Even so, knowing which texture and colour to choose is essential to make the space look bigger without too much difficulty. If we are talking about a living room for example, the shape of the sofa is essential, but also the fabric you choose for it. Opt for solid colours and avoid the more colourful, stripes and other patterns. If you want to liven up the piece, opt for a game of textures instead.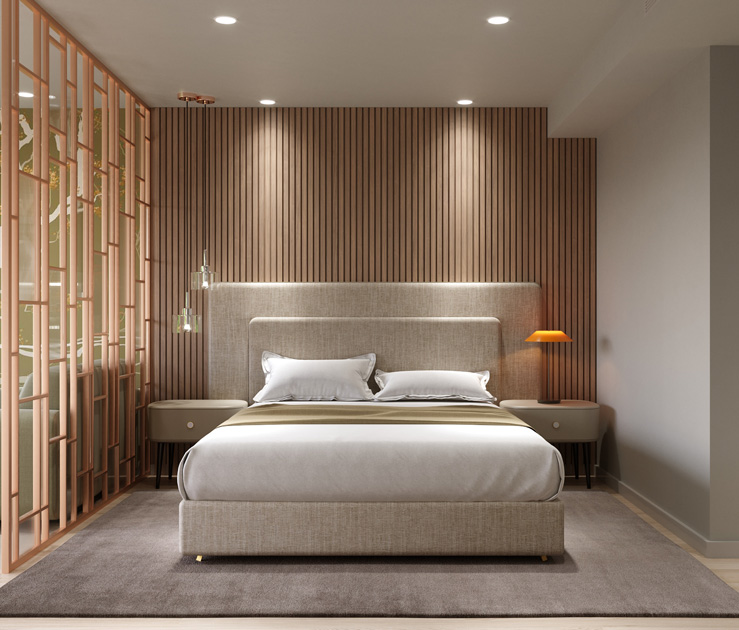 6) What type of furniture should you choose?
We have already mentioned the possibility of using transparent or mirrored furniture, but this is not possible for everything. Choose elevated pieces with legs, rather than laying flat on the floor.
If the challenge is a small space, storage is certainly one of the requirements! Opt for multifunctional pieces that allow for storage while fulfilling their primary function and making the space look bigger by needing fewer pieces. A ceiling-to-floor bookcase, for example, is excellent for creating storage and decoration without overloading the ambience.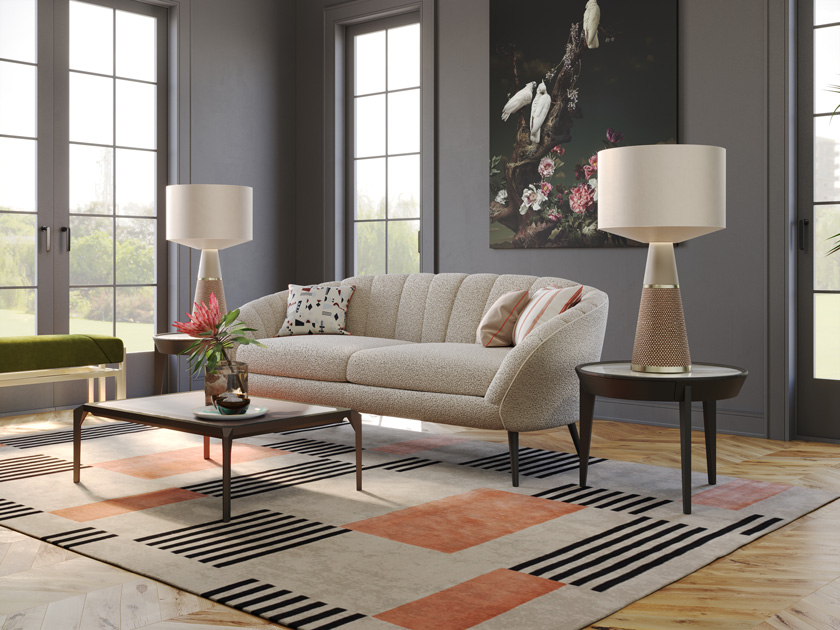 7) Be creative with lighting
If you can make use of natural lighting – excellent! If not, no problem, everything has a solution.
If the windows of the space are generous and allow a large entrance of light, make use of them. Place plants and flowers, natural whenever possible, near the windows and use light and thin curtains that let in as much light as possible. A bright space is a cheerful and bigger space!
If, on the other hand, you have some difficulty making use of natural light, we advise you to use creative lighting installations. A set of different pendants, small, above a dining table or a kitchen island, make all the difference in making the space look bigger, try it!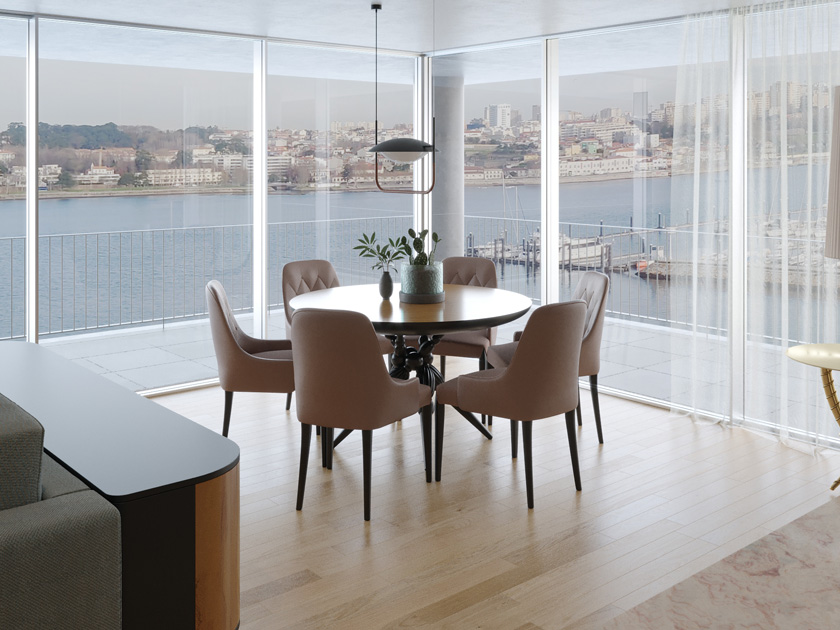 A challenge is always interesting to break the monotony of the job. Don't give up on your project! We hope that with our tricks you will have life a little easier. Be sure to visit our blog to see what other articles may interest you.
Visit our inspirations page to always be on the lookout for the latest interior design creations!
Written by Iva Pereira