One of the decisions you will have to make when you are thinking about the interior decoration of your home is how you are going to cover it, this is, which fabric you should choose.
The market offers so many options that you can feel a little bit overwhelmed and even lost in the moment of choice. Are you looking for sophistication, durability and you even have to have special care regarding someone with allergies? We will clear it up. Find out how to choose the ideal fabric for your decoration.
The ideal fabric for your sofa and armchair
The sofa and the armchair are key elements in your living room interior decoration and the fabric choice will have lots of influence on the type of ambience you will create.
When you are looking for a more sophisticated decoration, the fabric you will choose for this two pieces of furniture will make all the difference. Velvet, for example, is a fabric that conveys quite sophistication and, besides that, is good for colder environments.
Suede is one the fabric types most used in sofas nowadays. It is made of polyester and is ideal for those who seek comfort above all, providing an extremely soft touch. This is a low cost fabric, very comfortable and has a wide option of stamping. However, due to its absorption capacity it can easily get dirty and stained. Despite of that, if you become in love with this kind of fabric there are options with anti-stain treatment which can be a great solution.
In case you have children at home the best is to opt for a genuine leather fabric which besides its good resistance is adaptable to warm and cold temperatures and is easy to maintain sanitized!
Yet, we cannot help but give you more technical advice: have in consideration the resistance of the fabric! And how can you get this information? Look in the fabric specifications for the martindale and be sure that the figure is at least 40.000.
Callie armchair from Jetclass, apart from having a sublime presence, gives you the possibility to choose the fabric you prefer and combine it with materials such as wood and stainless steel.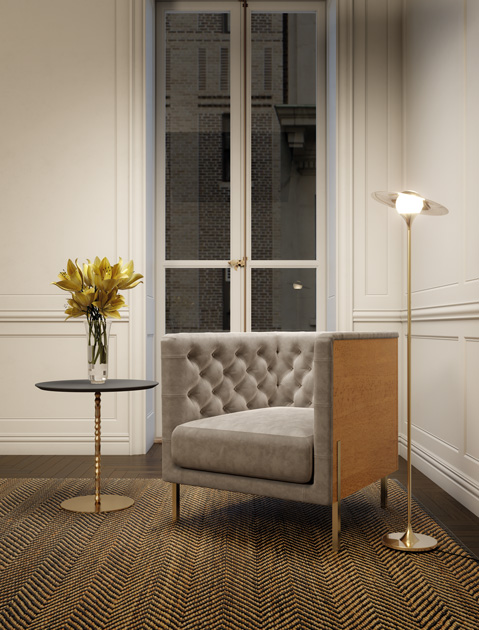 Callie Armchair | Bleau Side Table
How to choose the ideal fabric for your bed
If you want an upholstered bed it is very important to have in consideration not only your interior decoration as well as your needs and habits. That is if you like to read a book at bed time, if your pets stay on your bed with you, if you have allergies and, of course, your tastes.
In case you like velvets keep in mind that these are warmer fabric and have fur guidance, which can make them look "stained" when you lean against and pull away from the bed. Bouclé is a very trendy type of fabric which allows you to combine different shades of colour. It is fresher and always looks impeccable.
In case you have allergies, your bed's fabric is without a question a very important decision. Fabrics accumulate more dust than wood which makes it essential to look for an antiallergic and breathable options. Nevertheless, an ideal fabric for allergies is leather – whether genuine or faux – because of having less texture it absorbs less dust and the cleaning is easier.
Concerning the fabric for bedding it is important to have in consideration the following: the higher the total number of threads of the bedding, the softer it is. A thread count (TC) between 180-200 can be considered of fabric of excellent quality.
Usually, cotton is the most used material in bedding because it is soft, antiallergic and breathable. When you are choosing look for the letters TC and pay attention to the number in front.
Avery bed from Jetclass is also a must-have! Now you only have to choose the fabric coordination that pleases you the most!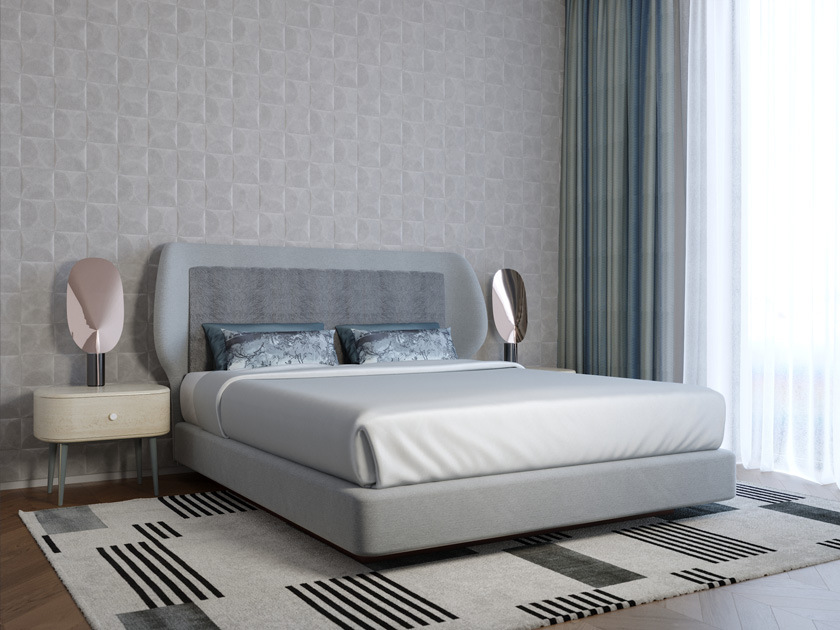 Avery Bed | Oxford Bedside Table
How to choose the ideal fabric for someone with allergies
For those who have allergies the fabric choice is crucial! Who has sensitive skin or suffers from allergies know that anything can make the skin irritated.
Cotton is the key! A 100% natural fabric that allows the skin to breath, weakening the accumulation of dust and mites.
Silk also has huge demand due to its antiallergic properties. It is usually quite soft and pleasant for the skin.
Satin, as it is a fabric that has cotton or silk as its base constituents, is also considered antiallergic.
Apart from this fabrics there are linen and microfiber which are great solutions for those who suffer with allergies.
Even so, when you are choosing your fabric look for the specification of antiallergic and breathable.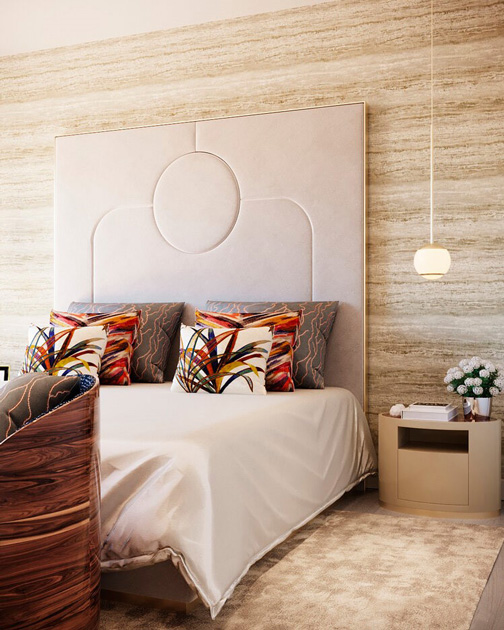 Moon Bed | Amèlie Bedside Table | Bubbles Pendant Lamp | Blake Armchair
How to choose the ideal fabric for those who have pets
For those who have pets at home it is important to have a resistant and easy to clean fabric. Sometimes it is hard to teach our friends to be careful when they go on the sofa.
Acquablock is a waterproof fabric made of mostly polyester and cotton and that has a soft touch when compared with other fabrics indicated for pets. It is scratch proof and resistant to the sun. This fabric becomes ideal for those who have pets due to its resistance and easy clean and maintenance.
Just as Acquablock, fabrics as leather (faux or genuine) and synthetic fabrics are great options. You should take out of your list: Chenille, Jacquard, Linen, Velvet and Nubuck.
However, nowadays there are many options created concerning pets and the ideal would be to look for that specification on the fabric and find advice from a professional.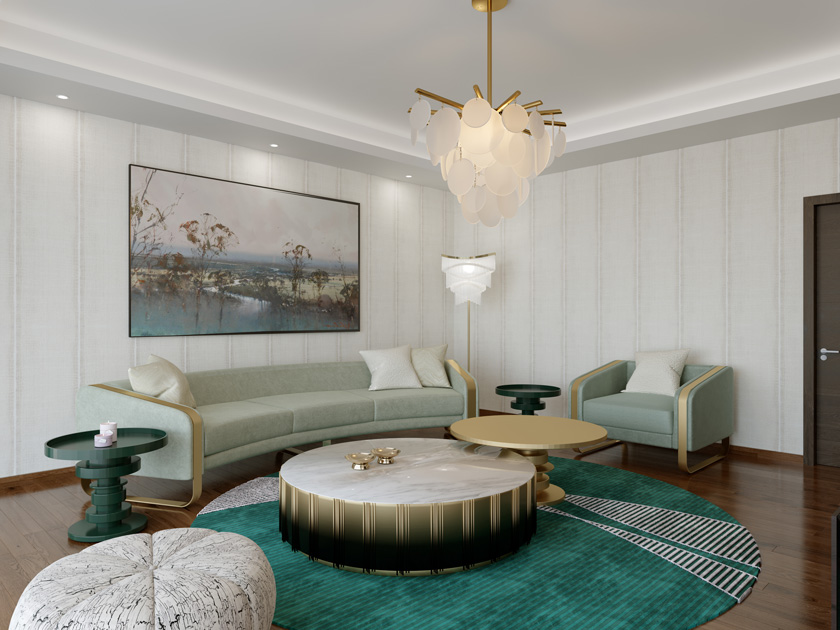 Bohème Curved Sofa | Bohème Maple | Noho Side Table | Noho Coffee Table | Ignis Coffee Table | Scott Pouf | Christie Floor Lamp
Now you have the formula to choose the ideal fabric for your decoration! Do you need any suggestions or information? Talk to us!