If we ask you what is most impactful in a hotel bedroom when you go on holiday, you will surely mention the comfortable, cosy bed and all the details of the interior decoration.
The bedroom is our place of refuge, as such, making it cosy and creating an environment that brings you tranquillity is something crucial if you are to get the rest you are looking for.
No need to pack your bags, just pay attention to the tips we're going to give you and you'll know how to transform your room into a real luxury hotel bedroom.
The Bed
The bed is going to be the star of your bedroom, after all, it is the protagonist of a good night's sleep. So, for the transformation, let's start with the main element.
Mattress and Pillows
If there's one thing that hotels invest in, it's undoubtedly the mattress and pillows. A large mattress and fluffy pillows are the secret weapons to make your bed beautiful and give you an enviable feeling of comfort.
Escape minimalism: invest in pillows of different sizes because, apart from allowing you to adapt to everyone's preferences, it will bring you the comfort you are looking for and will make it look worthy of a hotel bedroom.
Bedding
Something that also does not go unnoticed in interior design is the bedding. The quality of the bed linen influences, and greatly, the feeling of comfort.
A simple tip to help you make the best choice is to invest in cotton sheets with at least 200 thread count. Also try to choose neutral colours and, if you choose printed ones, make sure they are discreet and delicate.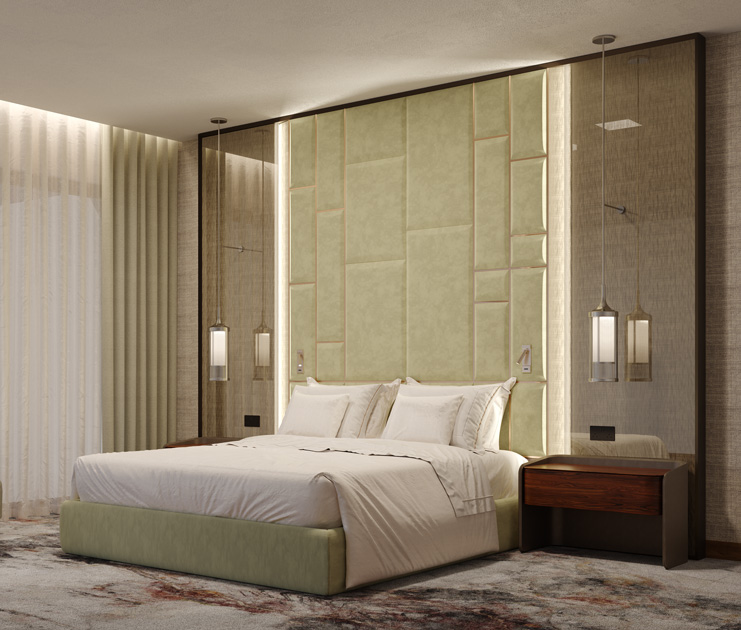 Furniture
Beautiful, quality furniture will make all the difference in creating your decoration. From the bed, to the bedside table and the armchair: every element is essential.
Back to the bedroom star! Look for a bed that brings a touch of glamour: sometimes, choosing a bed with small more elaborate details can be enough to exalt the refinement and elegance of your bedroom.
The same applies to the rest of the furniture: bet on pieces with simple and modern lines that give a contemporary and elegant touch, and bring the necessary refinement to have a luxury hotel bedroom in your home.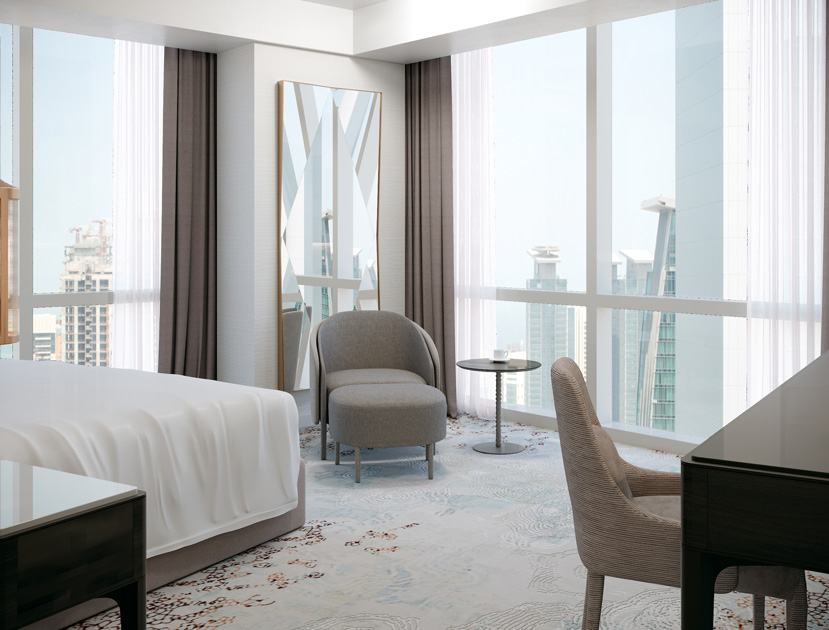 Lighting
The lighting significantly influences the feeling of comfort, which is why it is an important factor to take into account in interior design. You can replace the usual switch with a light intensity modifier and bet on a lamp that will be next to the bed, on the bedside table. You can also opt to use yellow toned bulbs which are excellent allies in increasing the feeling of cosiness.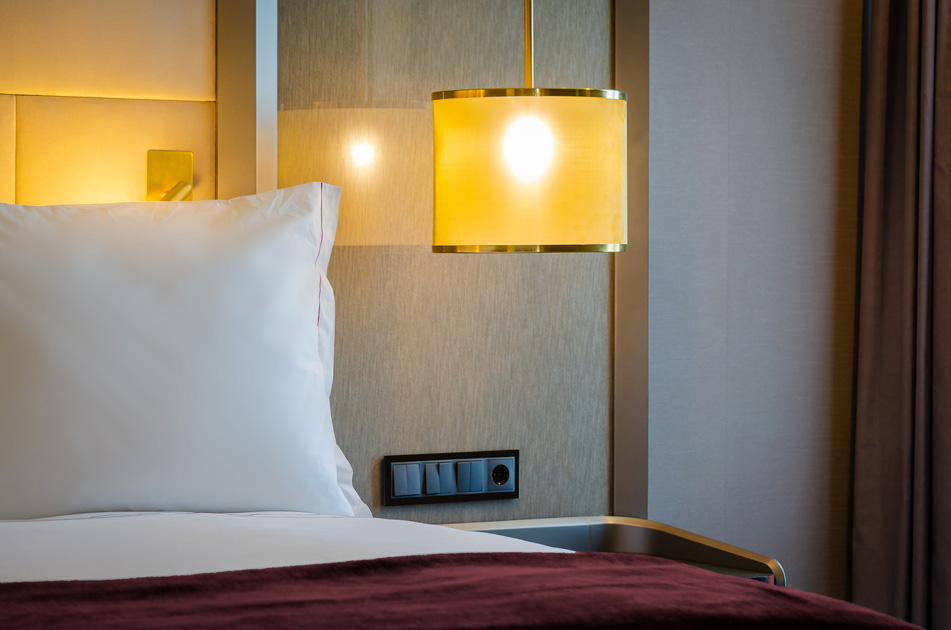 As you can see, the secret to turning your room into a hotel bedroom lies in the details. Investing in good furniture, a good bedding, cushions and lighting will make all the difference in decoration and the feeling of comfort. And why not include art in your decoration? Find out how.
Did you like our tips and are you excited about redesigning your space? Then we think you'll also like this article on reading corners that can help you select the ideal armchair.
Visit our website for more tips and inspiration!