It's so scary to think that 2022 is almost ending. But the good news is that we can now start to be excited about the 2023 home decor trends.
A lot has changed in these past three years, and we definitely learned that some things need to stay in our lives, but others will for sure be ditched.
We all live in the new normal, and many of us will continue to spend a great deal of time in our homes for the foreseeable future. Whether you are moving to a new home, renovating your current one or even just considering either one of these ideas, choosing furniture, decor and finishes that won't look dated next year is essential. So Jetclass will tell which home decor trends we need to keep and ditch for 2023.
Trend To keep – Bold Walls.
Trend to Ditch – Minimalism and Macramé
This could be a decor trend effect of the pandemic times. We started to spend more time at home, and many of us also work at home, so having one perfect statement wall will make your mind travel through your imagination, and as a plus, you will have an exciting wall to talk about in meetings.
Look for aesthetic combinations of colours and styles, avoid making the environment one-coloured and create a minimalist effect, coordinating the same pattern or colour of the sofa, cushions, curtains, carpets and maybe wallpaper.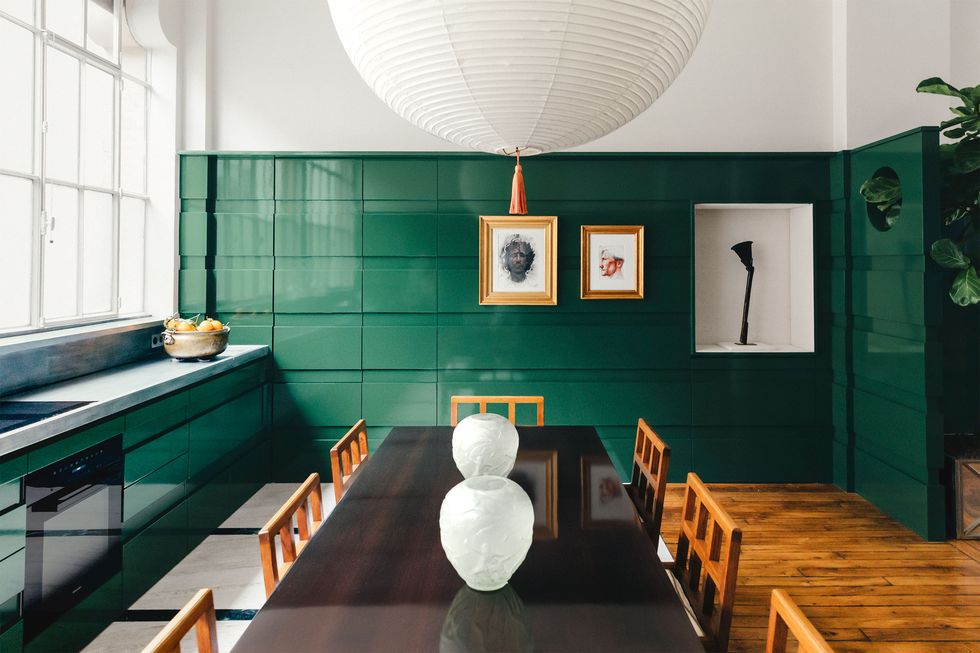 Credit: Cerruti & Draime; Elle Decor
Trend To keep – Eccentric Seating
Trend to Ditch – Traditional and minimal Furniture
Similarly to the wall trend, eccentric seating has been a noteworthy trend this year.
Sofas, chaise lounges and armchairs are a great way to relax and wind down after a long day, so why not choose a sofa that is not only comfy but also represents your off-beat and quirky personality? From sofas that playfully express your love and affection to those shaped like automobiles, these eccentrically designed furniture pieces are a creative way to incorporate some wacky and out-of-the-ordinary styles into your home decor.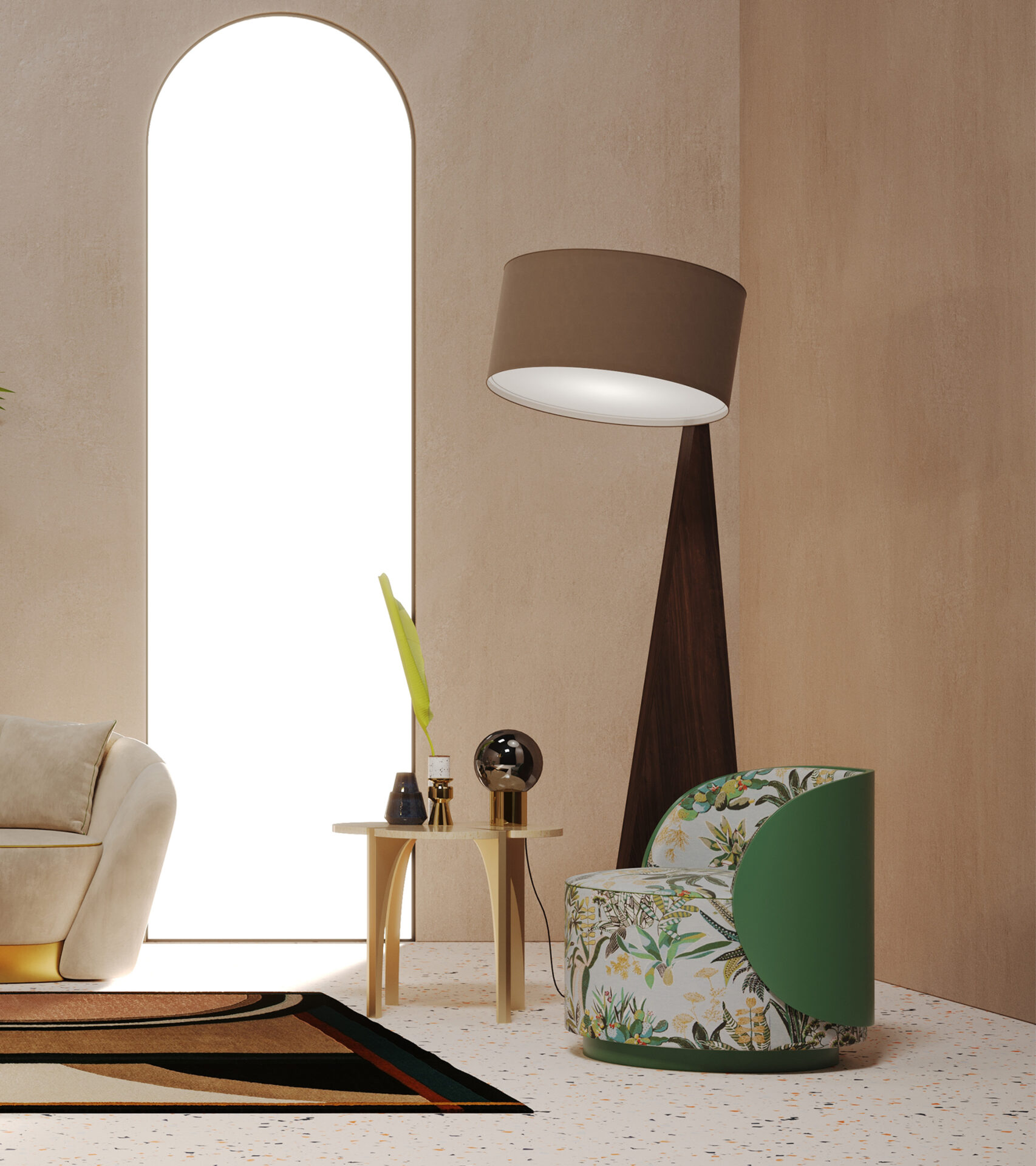 Credit: Jetclass
Trend To keep – Round Shapes
Trend to Ditch – Rigid and Boring Shapes
Curvy, round, and organic-shaped pieces are gliding significantly this year and will definitely stay in 2023.
Round tables, abstract furniture and all the Renaissance architecture, are just a few ways designers have taken up the aesthetic. You must try this trend in 2023 if you want to add personality to any environment.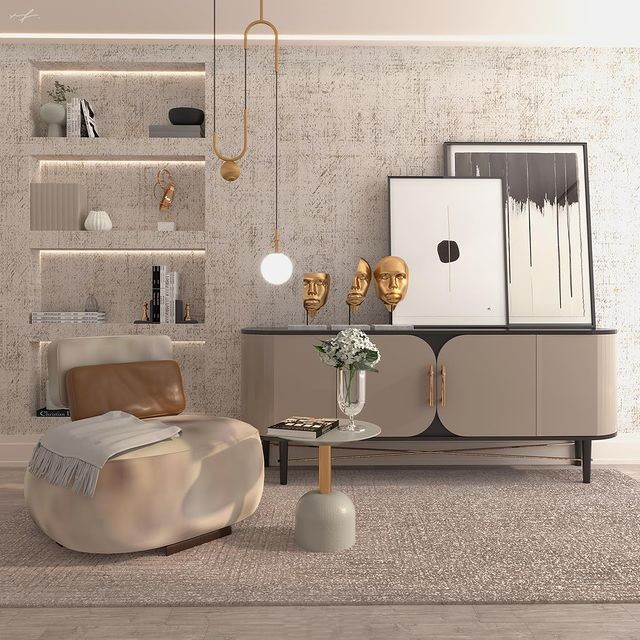 Credit: Jetclass
Trend To keep—Anti-Neutral Tones
Trend to Ditch—Delicate Tones
The white-wall and delicate tones era is reaching its expiration date. In 2022 we started to prefer jewel tones. And now, for 2023, we all want beautiful colours, like rust and green.
One of the most popular ways to interpret this trend is to play with two tones and use contrasting colours to create a striking visual effect. For those unafraid to go a more drastic route.
It is unanimity that it doesn't matter which shade you choose; however, it emphasises soft hues and goes for unexpected shades like pear green and caramel brown.

Credit: Jetclass
Trend To keep— Wellness Flow
Trend to Ditch— Copycat Interiors
While social media is an excellent channel for inspiration for design and fashion, numerous people are outright duplicating the looks they see on these platforms without putting their spin and personality on it. In 2023 we have to stop doing what others tell us to do.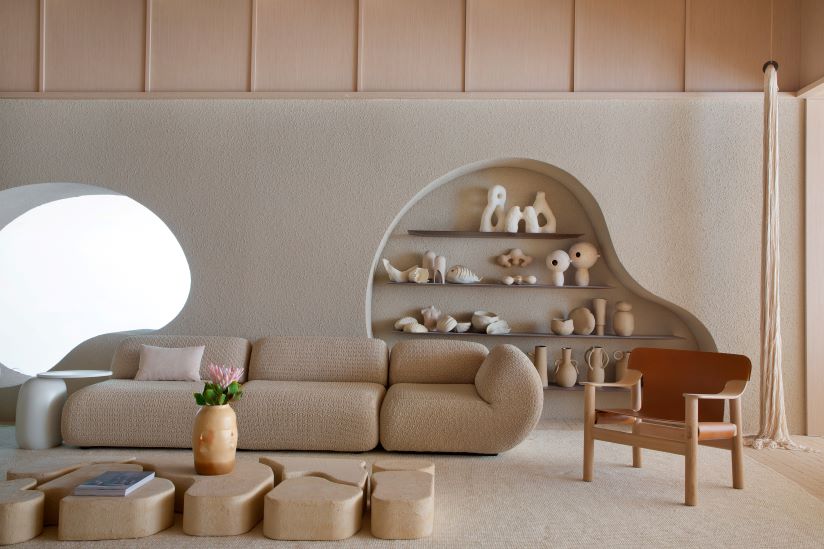 Design created by architect Nildo José at Casa Cor 2021, with the theme The Original House. (Photo: Press release)
Our home decor layout can make all the difference in an interior. Having free-flow movement is essential for a positive atmosphere. Less is more, but not in a minimalistic sense. Wellness design can set the tone for slowing down and practising mindfulness. So, you can bet on seeing innovation foster healthy spaces in months to come.