We know that luxury interior decoration can be challenging. As such, the right choice of luxury furniture for your living room is critical, essentially the choice of chair and dining table, the central elements of this room.
Want to choose the ideal chair for dining room? In this article we'll surprise you with dining chair suggestions. The ultimate goal? To make the perfect combination of the chair's style with your dining table!


Choosing the Dining Chair
One of the first things to consider when choosing the style of dining chair is the design of the room and the elements you already have there, such as the table.
Furthermore, it is crucial to keep in mind that the chair needs to be comfortable, providing a pleasant and inviting dining experience.


Unique Dining Space
And why not opt for chairs with different and colourful models? They are an irreverent style of dining chair and make any dining space unique! Our suggestion is the Mini Papilio Chair by B&B Italia, an iconic piece of luxury furniture, which enchants anyone with its shape and colours.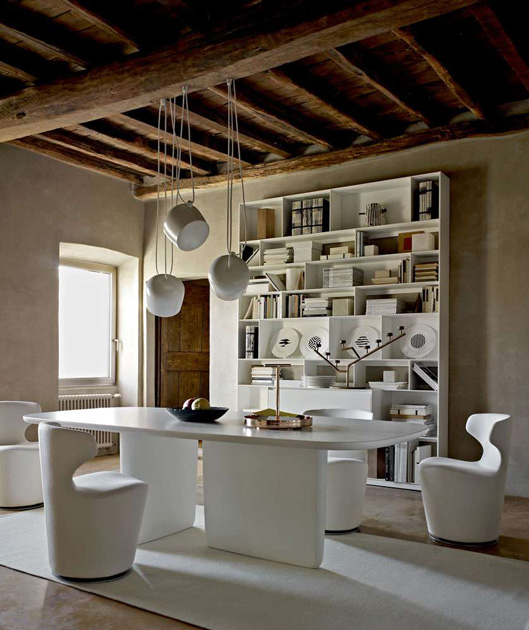 Choosing a more rustic style of chair for dining room, in wood, is also a wise choice. Thus, we suggest the Woody Chair by Molteni, a modern piece that adapts to any elegant dining table making the decor more sophisticated and relaxed.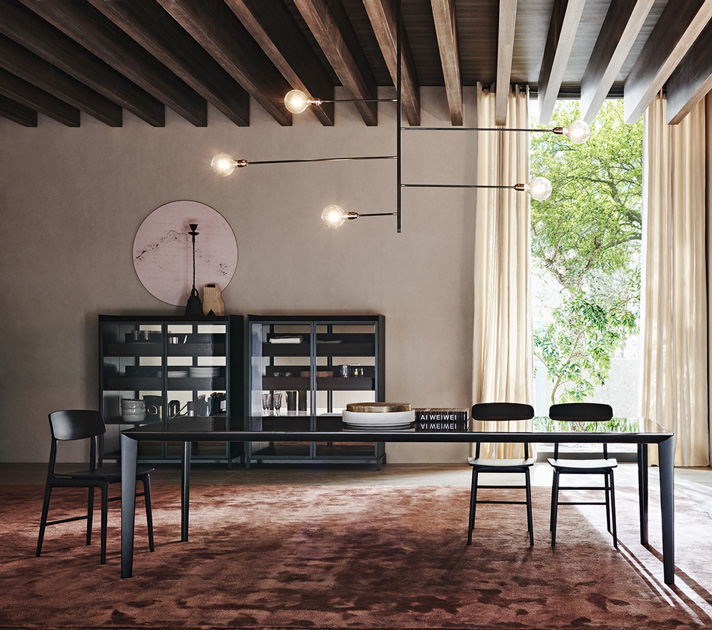 Classic Design
If you prefer to play it safe, and are a classic lover, bet on a dining chair with a timeless design. They are the right choice for those looking for a decoration that goes through fashions and trends, and are always updated.
As such, our tip is to opt for a style of chair for dining room with a rounded back and seat. The gold details add an extra bonus for a luxurious interior decoration. The Poltrona Frau Diva Chair is the choice to meet your needs.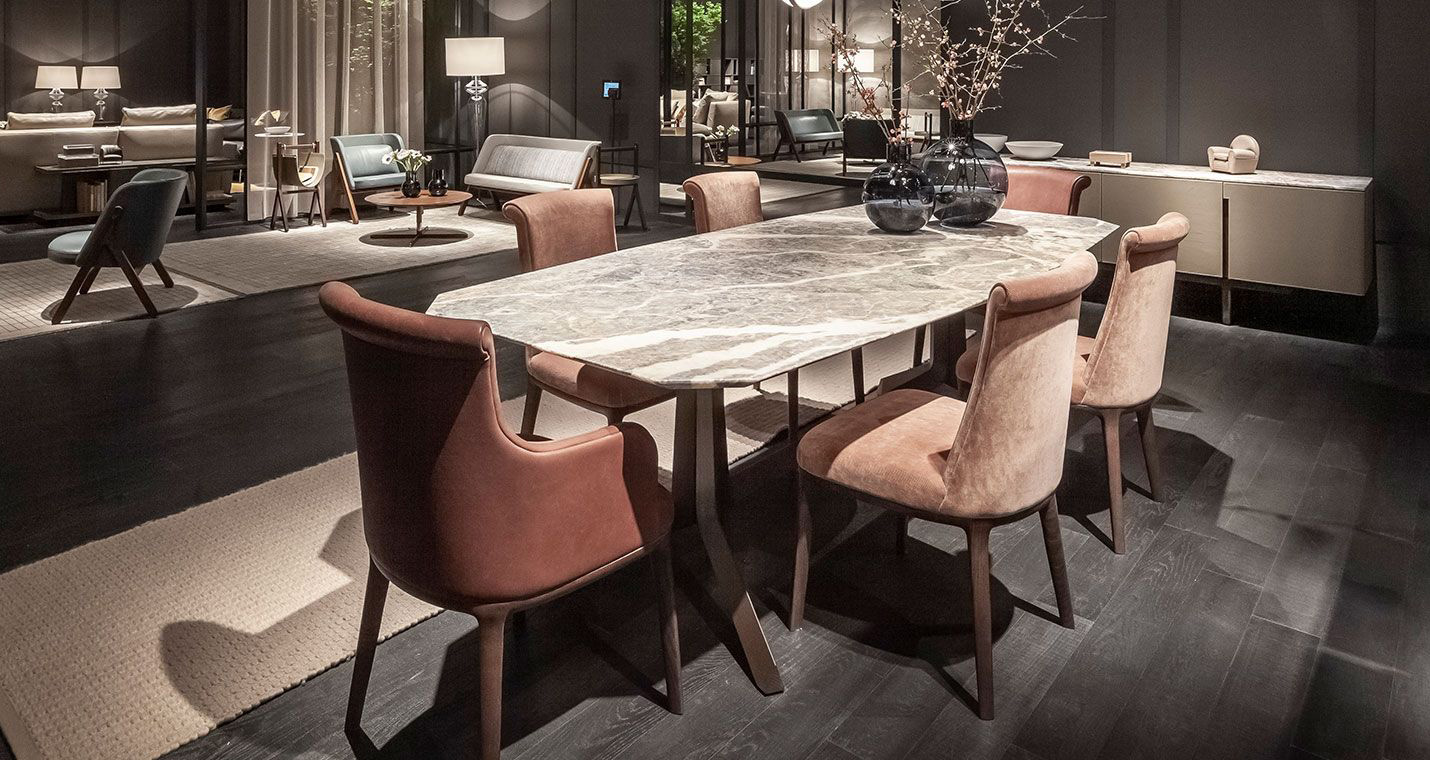 Minimalist Style
Does your living room have a more minimalist style? If so, a contemporary dining chair is an excellent choice! In this sense, the Jackie chair from Jetclass is the ideal piece to give prominence to your dining table.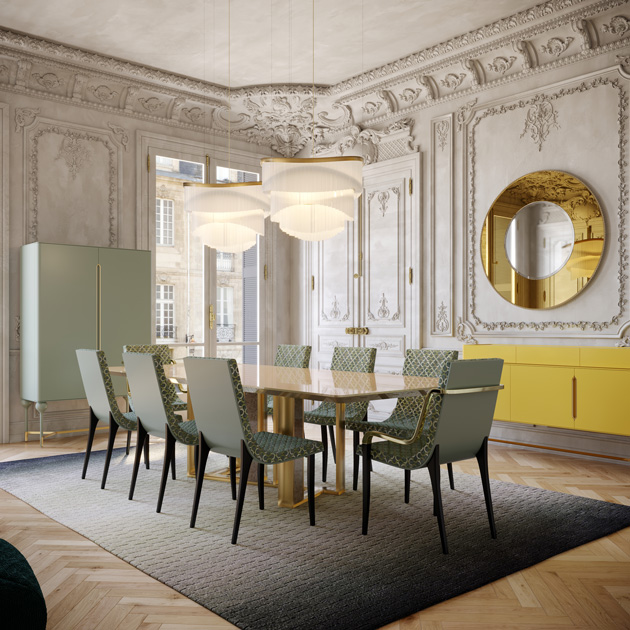 Cozy luxury
A luxurious ambience requires luxurious furniture in your dining room. In that sense, why not bet on a genuine leather dining chair? It is a more than perfect choice! With a mix of luxury and comfort, it transmits elegance to your space, making meal times more enjoyable.
Alma Leather Chair by Baxter is the ideal choice for a luxury interior design in your dining room.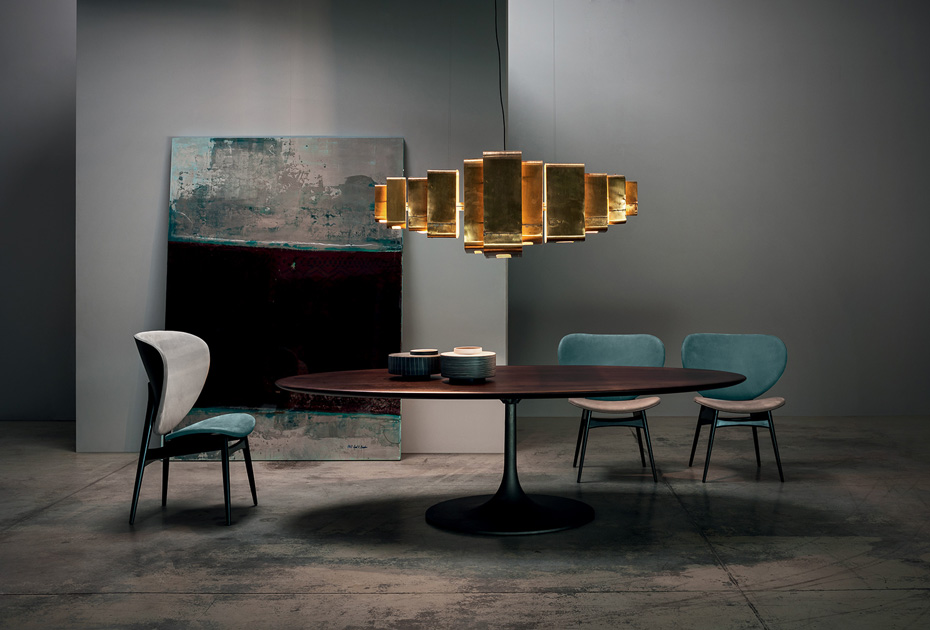 There's no shortage of style options of chair for dining room that will transform your space in no time! But be warned, always keep in mind that the perfect dining chair has to have a stylish design that suits your space, while also being comfortable.
We hope that these ideas will help you in your search for the ideal chair and that you will be able to create an environment conducive to long moments of entertainment. The decoration of the dining room is essential to the harmony of a home and the choice of chair is only part of the process. To complete the decoration you can resort to various elements such as art, mirrors and lighting objects to enhance your project.